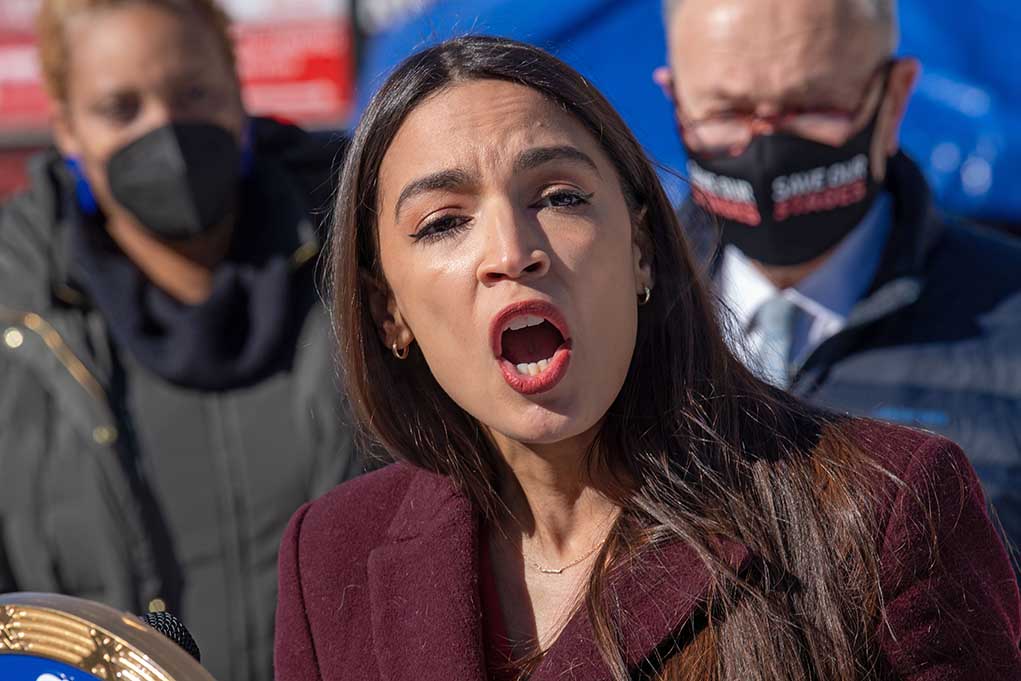 (ReliableNews.org) – Rep. Alexandria Ocasio-Cortez (D-NY) has a reputation for being a thorn in the side of establishment Democrats. She appears to pride herself on stepping outside the mainstream and has a track record of speaking out against President Joe Biden when it suits her purpose, as she did during a recent interview.
On Monday, February 14, The New Yorker published an exhaustive interview with Ocasio-Cortez. She didn't hold back when New Yorker contributor David Remnick asked her to rate Biden's performance now that he's completed his first year in office.
According to her, his "hesitancy" to directly approach matters within his control has contributed to a less-than-optimal situation. Turning to specific grievances, AOC criticized Biden for failing to use his full authority as president "to the extent some would say is necessary." She likened this aversion to wielding power to that of former President Barack Obama.
"I wish the Democratic Party had more stones."https://t.co/rtRJXDq2J5 @AOC @NewYorker

— Christopher Maag (@Chris_Maag) February 14, 2022
AOC used student-loan forgiveness as an example of Biden failing to act. "It's entirely within his power" to cancel students' loans. It's not an insignificant move, she explained, adding it's "a keystone action economically… [and] politically."
Ocasio-Cortez also said Biden's unwillingness to address school loans has "demoralized" a critical voting block necessary for Democrats to retain control of the House and Senate in the upcoming midterm elections.
Do you think AOC is correct in asserting Biden's weakness could cost Democrats their continued control of Congress?
Copyright 2022, ReliableNews.org