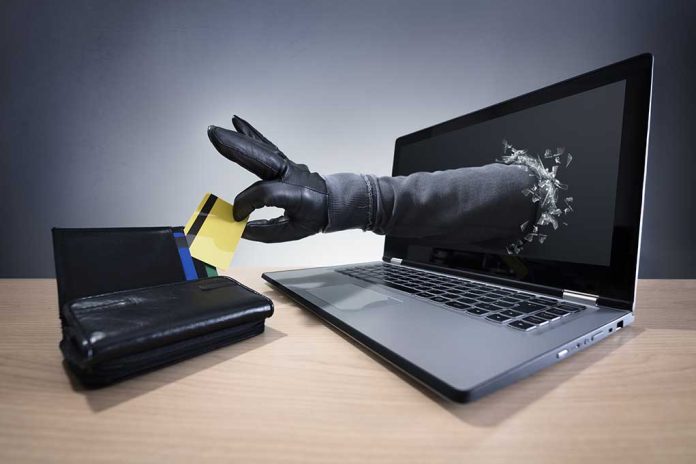 (ReliableNews.org) – Law enforcement officers take an oath to protect and serve their communities, most of whom serve with honor. Then, there are cops that totally abuse the position they hold. That's what a department in Florida is accusing an officer of doing.
On May 10, Osceola County Sheriff Marcos Lopez announced the arrest of St. Cloud Police Officer Dianne Ferreira, 25. According to the sheriff, law enforcement began investigating after a widow reported suspicious charges on her deceased husband's credit card. The charges, including for gas, food, and a hotel room, dated back to April 4, the day after he died. The suspect is also accused of trying to use the card two more times, one of which was to pay for eyelash extensions, but the bank had canceled it at that point.
Investigators identified a car that was on the scene when the fraudulent transactions occurred. They subsequently discovered Ferreira was present at the initial death investigation call and drove a vehicle that matched the suspect's. Lopez said the officer allegedly admitted to taking photos of the deceased man's credit cards while there and went on to load the cards into mobile apps.
Law enforcement arrested Ferreira on May 9. She was charged with two felonies and a misdemeanor in Osceola County.
Lopez told reporters the crime made him "sick and nauseous," but the suspect was treated the same as everyone else who allegedly commits a crime.
St. Cloud Police Chief Doug Goerke apologized to the victim, calling the crimes the officer is accused of "reprehensible." He went on to say the officer was "relieved of duty without pay" after she was interviewed about the credit card theft. Ferreira then submitted her resignation. Goerke said he made sure his officers arrested her with her own handcuffs.
Ferreira had no previous disciplinary record. A judge ordered a $4,000 bond in her case, which she quickly posted.
Copyright 2023, ReliableNews.org