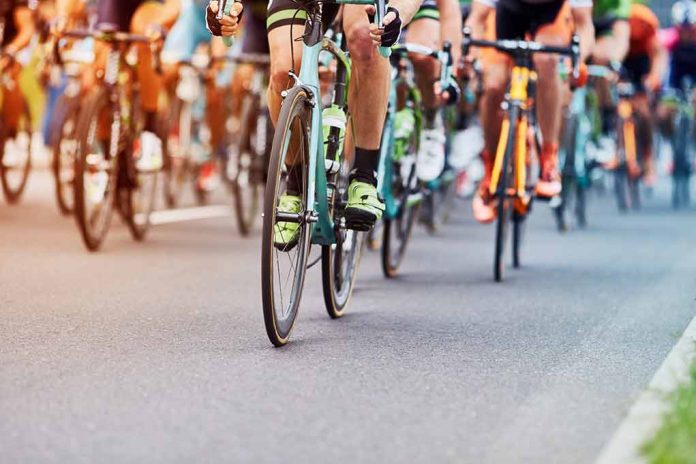 (ReliableNews.org) – Gregory Braun is a retired road bicycle rider and track cyclist who won gold medals at the Summer Olympics games in Montreal, Canada, for the 4,000-meter individual and team pursuits in 1976. He subsequently cycled professionally for teams representing Belgium, France, Italy, and West Germany from 1977 through 1989. Braun recently hit the headlines after a German court found him guilty of child abuse.
The Associated Press reported that a regional court in the German city of Tuebingen convicted the former cyclist and locksmith on June 28. The court issued a statement the following day reporting his multi-count conviction for abusing a child, soliciting the production of abuse images, and soliciting severe abuse of a child.
The tribunal heard testimony that Braun reportedly paid a 35-year-old woman, identified as Yvonne L., to bring her young daughter with her on their dates for several years, beginning when the girl was six years old.
Yvonne allegedly made her daughter film intimate footage of her so-called intimate dates with Braun. She also reportedly took inappropriate photographs of her daughter and sent them to the retired athlete.
The girl reportedly fled from her mother's home in 2018. Three years later, she filed a criminal complaint with law enforcement officials accusing the couple of abusing her. News outlets reported that Yvonne subsequently gave a partial confession to police officers and apologized to her daughter.
Braun consistently denied the allegation. As a result, he has the option to appeal the verdict and sentence. It remains unclear if he intends to dispute the court's findings.
The judges overseeing the case sentenced Braun to 33 months in prison. Likewise, they sentenced Yvonne to 45 months. German defendants aren't tried by a jury of their peers, like in the United States. Instead, either a single judge or a panel of professional and "lay" judges oversee cases and hand down verdicts and sentences.
Copyright 2023, ReliableNews.org