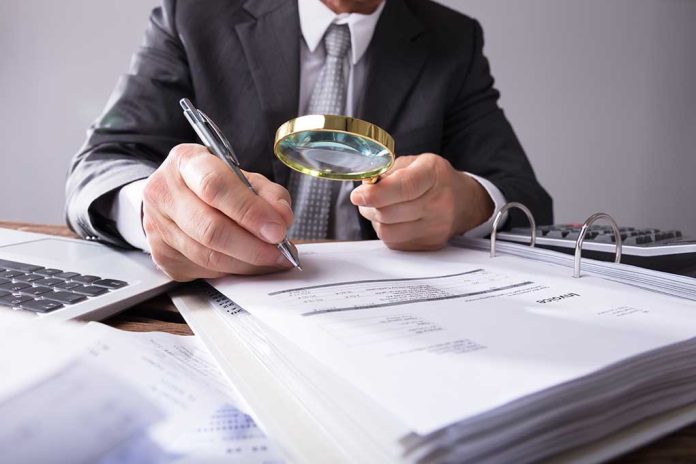 (ReliableNews.org) – Silicon Valley Bank, Signature Bank, and First Republic Bank collapsed this spring. The banks were holding $532 billion at the time they failed. One expert now says he and his colleagues predicted the failures.
Economist Steven Kamin recently wrote an op-ed for The Hill discussing the 2023 banking crisis. According to him, he helped coordinate a 2018 study involving 19 central banks with the support of the Bank for International Settlements (BIS). It assessed the risks to pension funds, banks, and insurance companies under multiple economic situations, including one where inflation and interest rates remained abnormally low until 2023 and then rose steeply. The study was conducted in 2018 at a time when interest rates were at a historical low in the aftermath of the Great Recession.
According to the study, a "snapback" scenario would occur if the low-interest rates suddenly began to surge. During that time, experts warned banks would suffer "valuation losses on long-duration assets and credit losses on loans." Banks that tried to "maintain profitability" during the period of low-interest rates by "lengthening asset maturities and shifting loans to the interest-sensitive real-estate sector" would worsen the impact of the snapback.
This article summarizes a prophetic BIS paper I helped coordinate years before SVB, Signature, and First Republic met their demise: https://t.co/e5nUjFnv9t

— Steven Kamin (@steven_kamin) May 19, 2023
Kamin claimed the study was largely ignored, as were the policy recommendations the experts made. Those include monitoring banks for their exposure to snapback risks, adopting resolution strategies, and collecting and analyzing data to monitor risks.
Despite the apparent writing on the wall, the federal government blamed the collapse of Silicon Valley Bank, the first of the three to fail, on poor management by the institution's executives. Michael Barr, the chief regulator for the Federal Reserve, said banking supervisors didn't put safeguards in place to protect it against a sudden rise in interest rates, increased the number of uninsured deposits, and didn't recognize problems quickly enough.
The failure to heed warnings of the 2018 study seems to extend beyond one institution. The Fed has recognized its own role and that of social media in the 2023 collapse, as well.
Copyright 2023, ReliableNews.org