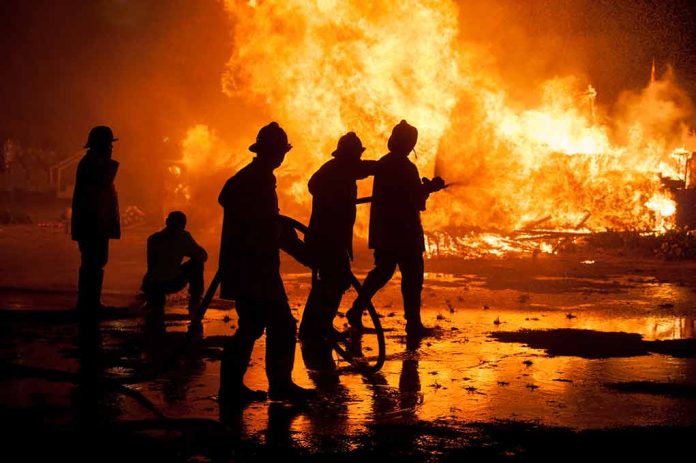 (ReliableNews.org) – The reception after a wedding ceremony is a place for joy and celebration, as the newlywed couple share their first moments of marriage with their friends and family. No matter where you live, some traditions span across most receptions, including the cutting of the cake, the introduction of the couple, and the first dance. It was during the first dance when a couple in Iraq were sharing a tender moment when tragedy struck, leading to their deaths and many others.
What Happened?
On September 26, Haneen and her new husband, Revan, were sharing a slow dance in front of about 900 guests in a venue located in Qaraqosh when a fire started. As part of the celebration, it's believed fireworks were set off in the hall, setting the ceiling ablaze. The flames quickly spread, leading to mass panic as guests clamored to find the exits. While most of the people at the reception made it out of the building, more than 113 were trapped inside. They died from burns and smoke inhalation — including the happy couple. Over 150 others were injured during the incident, and 50 were critical.
Health official Ahmed Dubardani said most of the injured wedding guests were "completely burned" while others had burns on over 50% to 60% of their bodies. He said the "majority of them were not in good condition."
According to the Daily Mail, the Iraqi News Agency said the situation was made worse by the materials used to decorate the hall, as the cladding — which is illegal in Iraq — was highly flammable. The materials also "release[d] toxic gases," making the situation worse. While nobody is exactly pointing fingers quite yet, Father Rudi Saffar Khoury said the planning error and circumstances contributing to the fire and spread could have been a mistake made by the venue or event organizers. He called the incident a "disaster."
The Aftermath
Iraqi Prime Minister Mohammed Shia al-Sudani asked the country's interior and ministers of health to do everything they could to help the victims. Aljazeera also reported that the PM ordered an investigation into the incident, likely due to the fireworks lit during the first dance.
On September 28, many people gathered in Nineveh's Hamdaniya district at the Syriac Catholic Church of the Immaculate Conception to pay tribute to those who died in the fire. The prime minister also visited the ceremony to give his respects. More funerals are expected in the coming days.
Copyright 2023, ReliableNews.org