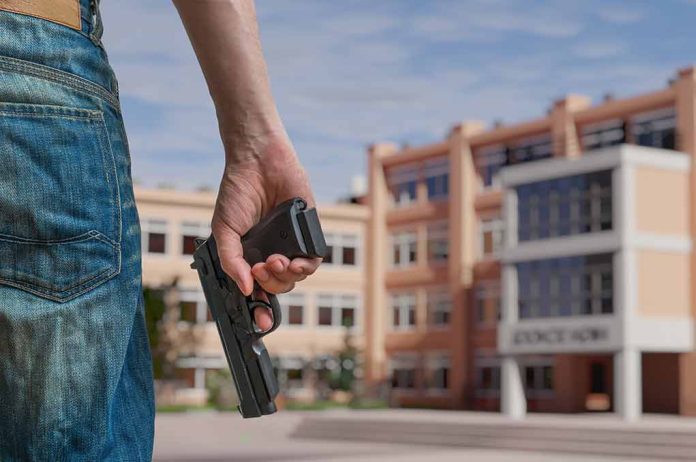 (ReliableNews.org) – In 2021, a shooter walked into a Michigan high school and opened fire. In the end, four students died in the tragedy. According to a new report, the killer wanted to go down in the history books.
On July 27, a hearing was held in Oakland County Circuit Court to determine whether shooter Ethan Crumbley should go to prison for life without the possibility of parole. Victims and other witnesses testified before the court during the hearing. According to The Detroit News, Oakland County Sheriff's Lt. Timothy Willis read journal entries written by the killer before the November 30th shooting. In one entry, the killer wrote that he wanted to carry out the mass event so that he would "be remembered through all of history."
The murderer also stated in the journal that his first victim had to be "a pretty girl with a future" because he wanted her to suffer like he was. Two of the deceased victims, 14-year-old Hana St. Juliana and 17-year-old Madisyn Baldwin, were, in fact, pretty girls. All the victims, including 16-year-old Tate Myre and 17-year-old Justin Shilling, had bright futures ahead of them.
Here are the four victims who were killed in the Oxford High School shooting.

Tate Myre, 16
Madisyn Baldwin, 17
Hana St. Juliana, 14
Justin Shilling, 17 pic.twitter.com/fIO19zAZSv

— WXYZ Detroit (@wxyzdetroit) December 1, 2021
In the diary, Crumbley stated that he wanted to be the biggest shooter in the state's history. He also said he wanted to record the murders so the victims' families would have to watch their loved ones die during the trial. He hoped the parents would be so heartbroken by the deaths of their children that they would commit suicide.
Prosecutors played the surveillance video of the shooting. In one scene, an injured victim pleads with an officer to help them, but the officer walks by them. Lt. Willis broke down in tears and said the most difficult part of the day was when the police had to walk past "hurt children that needed help" because their training dictated they stop the threat first.
Karen McDonald, the Oakland County Prosecutor, said the defendant researched before he carried out the shooting. He knew the state didn't have the death penalty, and that factored into his decision because "he wanted to witness the suffering he was creating."
Testimony in the case will continue on August 1.
Copyright 2023, ReliableNews.org