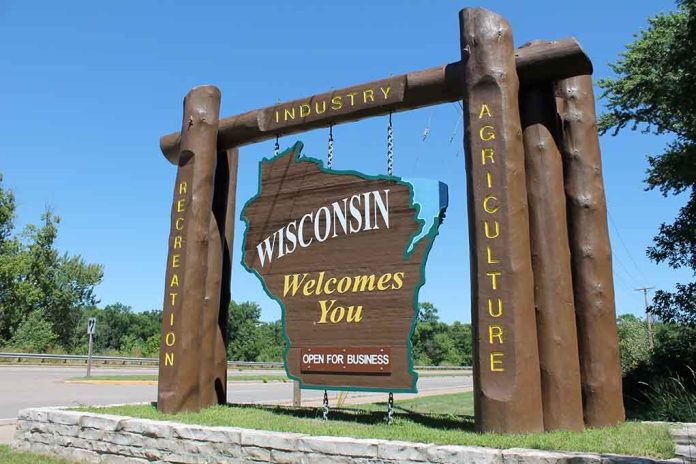 Parade Shooter Makes STUNNING Confession That Rattles Authorities
(ReliableNews.org) – On July 4, Robert E. Crimo III allegedly disguised himself, climbed up on a rooftop, and shot into a crowd of parade goers in Highland Park, Illinois, killing seven and injuring dozens more. After his subsequent arrest, police discovered the suspect had plans to attack another area that day. Luckily, police apprehended the suspected murderer before he could unleash his terror anywhere else.
Second Shooting Plans
After the mass killing in Illinois, Crimo drove to Madison, Wisconsin, where he happened upon another Independence Day celebration. Lake County Major Crimes Task Force Spokesman Chris Covelli said the accused thought about killing some people there too. Fortunately, he didn't have time to properly plan and study the area, so he decided against the move and headed back to Illinois.
Covelli said officials don't believe he headed to Wisconsin for the purpose of committing murder but came across the parade and entertained the thought of another mass shooting. Madison Police Chief Shon Barnes said he was "thankful" lives were spared in his state.
Highland Park Incident
During the fourth of July parade in Illinois, Crimo reportedly shot about 70 rounds from his elevated position into the crowd below using a Smith & Wesson semi-automatic rifle. He dressed in women's clothes and used makeup to hide his tattoos in order to evade capture. The country watched in horror as the media reported the multiple deaths and injuries; meantime, the suspect stayed at large for a time after the incident.
Later in the day, police encountered Crimo while he was driving back from Madison, and arrested him on the spot. He was charged with seven counts of first-degree murder, but Illinois State Attorney Eric Rinehart said authorities plan to charge him with more crimes. He faces at least a mandatory life sentence for the killings.
Although the suspect confessed to his actions, he did not provide a motive. Investigators said they were looking at the defendant's social media profile for clues and found many violent posts.
Firearm Acquisitions
Although Crimo had prior run-ins with the police, he was able to pass a background check in 2019 and purchase firearms. Unfortunately, the incidents skirted red flag laws in the state because there were no formal complaints about the subject's potentially violent tendencies. Since he was never taken into custody, he was able to purchase five guns, including the suspected murder weapon.
The 21-year-old was denied bail and is due back in court on July 28. Rinehart expects the suspect to be arraigned some time in August.
Copyright 2022, ReliableNews.org