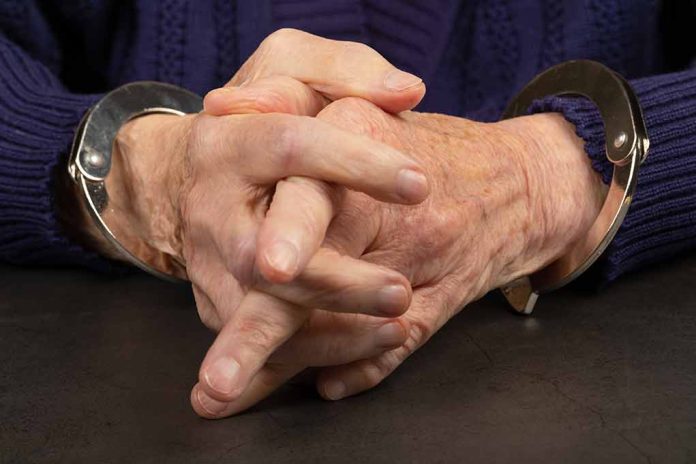 (ReliableNews.org) – Steven Clark, then 23, went missing on December 28, 1992, after he went into a public restroom while he and his mom, Doris Clark, were on a walk in North Yorkshire, England. In 2020, police arrested his parents 28 years after he disappeared. His sister is now speaking out about the trauma her family has faced.
In a recent interview on "The Missing" podcast, 52-year-old Victoria Orr lashed out at law enforcement. "I have lost all faith in the police," she said. The publicity of her parents' arrests three years ago has stained her family. Orr explained that everyone knows families are always under the microscope when someone goes missing, but claimed the "guilty until proven innocent approach was unacceptable."
Orr explained the police arrested her mom and father, Charles, in September 2020. At the time, they were ages 83 and 80, respectively, and they were forced to stay at a hotel while police searched their home and dug up their garden. Orr said the police knocked on her door and informed her they'd arrested her parents on suspicion of murder. In 2021, authorities determined the couple had nothing to do with Steven's disappearance.
The Clarks later talked about their experience with the Mirror. They said Steven, who was disabled, had a girlfriend around the time he disappeared. They don't believe the woman had anything to do with his disappearance and think he was happy before he vanished. Doris Clark said that her mind often "plays tricks," and she imagines "that worst that could happen" to her son.
During the podcast interview, Orr said her experience with the police after her parents' arrests left her traumatized. "I was just awful […] the most horrified situation I would not wish on my worst enemy," she said. Her brother's disappearance "has left a huge hole" in their lives, and she said it would be "amazing" if someone could help them find him.
Copyright 2023, ReliableNews.org