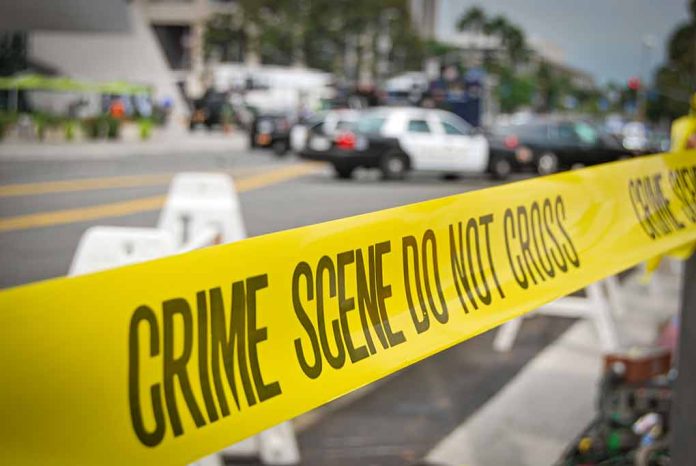 (ReliableNews.org) – Rev. Tommie Jackson was a beloved member of his Stamford, Connecticut, community. Sadly, his life was cut short in an unfathomable accident. Now the community is devastated.
On July 26, Jackson walked across the road to check his mail. He was walking back across the street after retrieving his items at the same time Stamford Police Officer Zachary Lockwood was responding to an emergency call. According to the state police report, the 24-year-old officer saw the reverend in the road and tried to swerve to avoid him. Unfortunately, it was too late, and Lockwood struck the victim.
Chief Timothy Shaw told the press that the officer performed cardiopulmonary resuscitation on the 69-year-old, but he later died. The chief placed Lockwood on administrative leave, which is typical when a fatal incident occurs involving an officer.
The Stamford Advocate reported Mayor Caroline Simmons issued a statement upon learning of Jackson's death, saying she was "devastated and heartbroken." She called the reverend a "pillar" in the community who dedicated his life to serving the public and his faith. The mayor applauded his racial and social justice advocacy work and said he touched many people's lives with his pastoral work at Faith Tabernacle Church and Rehoboth Fellowship Church.
Jackson's wife, Dorye Jackson, is a commissioner in the city's police department, so the accident has also hit law enforcement hard. Simmons extended her condolences to the reverend's wife and two daughters. She also said she was thinking about Officer Lockwood and his loved ones.
Sen. Richard Blumenthal (D-CT) tweeted about the reverend's death, calling him a "dear friend" who was a "fearless champion of social justice."
Losing Tommie Jackson is a gut punch—a warm, wise, wonderful community & faith leader, a tireless & fearless champion of social justice, & a dear friend. My heart goes out to his family.

— Richard Blumenthal (@SenBlumenthal) July 27, 2023
On July 30, dozens of people turned out to mourn the reverend at a remembrance service for him at a local park. The attendees played some of his favorite hymns and rejoiced. One of Jackson's daughters, Erin Jackson, spoke to those who attended and said, "I've never felt pain or sadness like this in my life," but told those who were gathered that she was at peace knowing her dad was in heaven.
Copyright 2023, ReliableNews.org