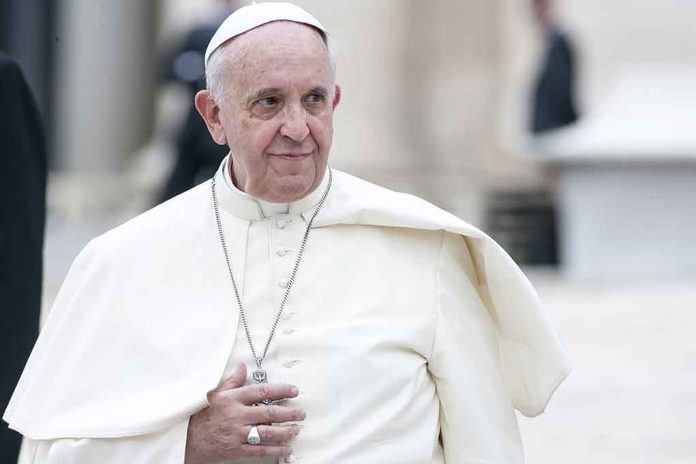 Nancy Pelosi Lashes Out At Catholic Church In Act Of Retaliation
(ReliableNews.org) – On May 20, San Francisco Archbishop Salvatore Cordileone announced he would refuse to give Speaker of the House Nancy Pelosi (D-CA) Holy Communion. He cited her position on abortion as the reason for his decision. The Democratic congresswoman has now responded to the archbishop's decision.
During a May 24 interview with MSNBC's "Morning Joe," Pelosi brought up the fact that Cordileone hasn't applied the same Holy Communion ban to the Catholics who support capital punishment. She said she's against the punishment, as is the church, yet "they take no action against" worshippers who support the state putting people to death.
Pelosi also accused Conservatives of "dragging the politics of abortion up into the alter of the church."
.@JoeNBC: "We've heard opponents of Roe V Wade say that the landmark ruling has distorted American politics for 50 years, and they're right– but they're the ones mostly responsible for dragging the politics of abortion up into the altar of the church." https://t.co/AYOgbhuih9

— Morning Joe (@Morning_Joe) May 24, 2022
Democrats are trying to make the archbishop's decision a political one. Yet, he emphatically stated he based it only on faith. Catholics believe life begins at conception, meaning that if a woman aborts a baby, the church considers it murder. Not only does Pelosi support the procedure that leads to the deaths of innocent unborn children, but the archbishop said her position has become "more extreme over the years, especially in the last few months." The Speaker even tried to codify abortion, making access to the procedure a federal law.
Do you support the archbishop's decision?
Copyright 2022, ReliableNews.org