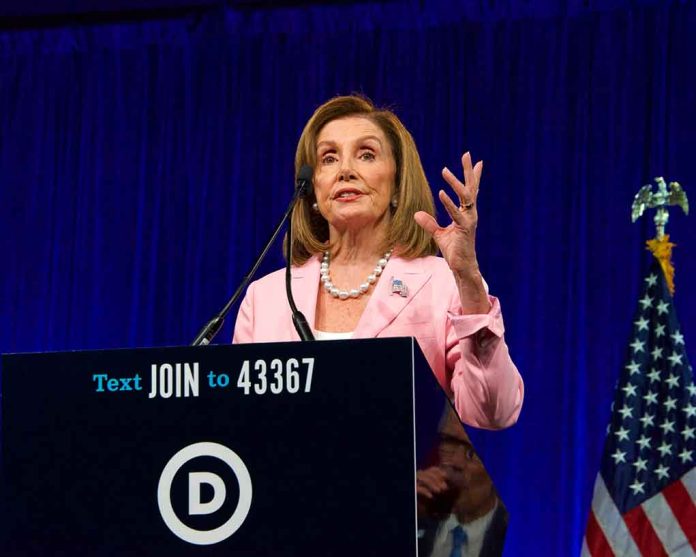 Pelosi Pushes Bill That Would Give Biden Complete Authority Over America
(ReliableNews.org) – Currently, the president of the United States has very little control over gas prices. The US, like most other countries, is at the mercy of the oil market and the price it dictates. Speaker of the House Nancy Pelosi (D-CA) is pushing legislation to give the current POTUS more control.
During Pelosi's weekly press briefing on May 12, she promoted the "Consumer Fuel Price Gouging Prevention Act." The legislation is being sponsored by Reps. Katie Porter (D-CA) and Kim Schrier (D-WA) and it would allow President Joe Biden to declare an "energy emergency" which would allow him to regulate fuel prices. The POTUS would do so by preventing companies from selling gas at a price deemed "unconscionably excessive."
Pelosi attacked oil and gas companies during the briefing for allegedly gouging American consumers. The Speaker claimed the industry is making record profits while families are struggling to gas up their vehicles. She was referencing 2022 first quarter profits for BP ($6.2 billion), ExxonMobil ($5.5 billion), and others. The congresswoman called it "a major exploitation of the consumer[s]" because it's one product they "must have."
The energy emergency would last for up to 30 days once the president makes the declaration, according to the bill, but it could be renewed multiple times. While it certainly would force the prices to go down, it would also give the POTUS an incredible amount of power over private energy companies in the country. It's a move reminiscent of socialist regimes taking control of private companies in places like Cuba. Is that really something the American people would support?
Copyright 2022, ReliableNews.org