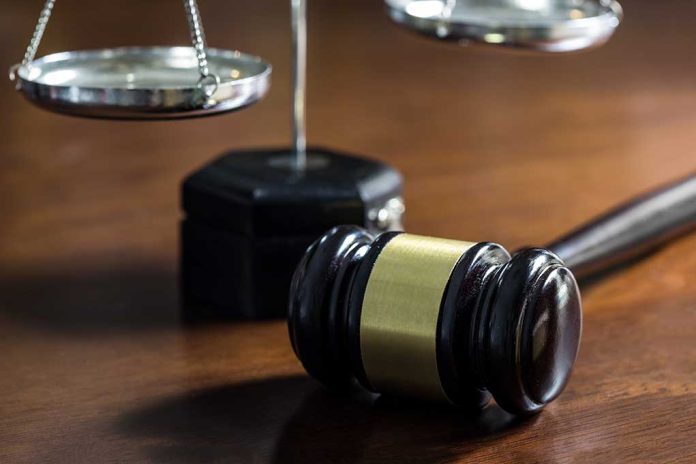 (ReliableNews.org) – Former "Saturday Night Live" comedian Pete Davidson and his girlfriend, actress Chase Sui Wonders, were involved in an accident in Los Angeles on March 4. He was reportedly driving a Mercedes Benz around 11 p.m. when he lost control and crashed into a home. Months later, authorities made a decision about what to do next.
On June 16, the Los Angeles District Attorney's Office confirmed to reporters that they were charging Davidson with reckless driving. A statement from the office said officials believe the comedian's driving resulted in the subsequent crash. The DA explained that traffic fatalities were on the rise in the city, reaching "the highest levels seen in 20 years."
"Luckily, no one was seriously injured as a result of this collision," prosecutors said.
Pete Davidson is charged with reckless driving after crashing his car, with girlfriend Chase Sui Wonders riding inside, into a Beverly Hills property. pic.twitter.com/98mogPYDSb

— E! News (@enews) June 18, 2023
A 16-year-old girl was home alone when Davidson crashed his car into the home. The girl's father told the celebrity gossip site TMZ that she was reading a book when the accident occurred. It was violent, the father said his daughter thought she was in an earthquake. A window in the home was jostled out of its frame during the incident.
Fortunately, the girl was not hurt in the accident. Her father said she was "a bit" traumatized by the experience, though. The dad said he didn't plan to sue.
Davidson isn't the only celebrity to crash into someone's home in recent years. In August 2022, Anne Heche lost control of her car in Los Angeles and careened into a home. She remained trapped in the car for 45 minutes while it burned. The actress was transported to a hospital, where she lived for nine days before her family removed her from life support. An autopsy determined her cause of death was smoke inhalation and burns.
Davidson is set to appear in court on July 27 for his arraignment.
Copyright 2023, ReliableNews.org