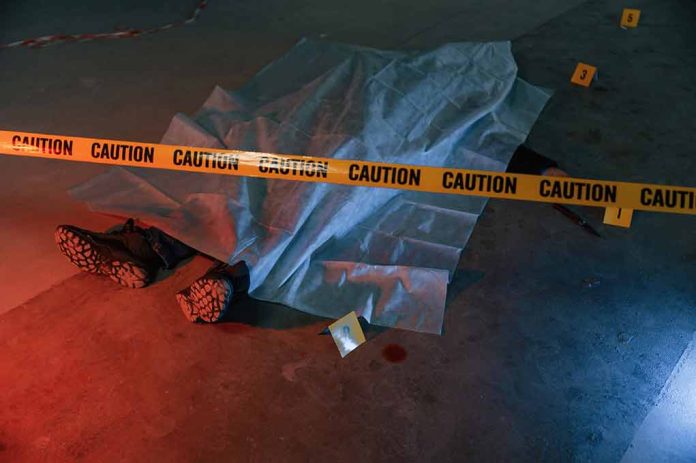 (ReliableNews.org) – On August 14, Eddie Irizarry was sitting in his vehicle in the Kensington section of Philadelphia when a police car pulled up. Police Officer Mark Dial got out of his car and approached the 27-year-old. Within seconds, Irizarry was dead and now, the cop has been charged with murder.
On September 8, District Attorney Larry Krasner announced his office charged Dial with voluntary manslaughter, first-degree murder, aggravated assault, and other offenses. The officer later turned himself in to the police. The Philadelphia Inquirer reported the prosecutor said his office was "trying to make it very clear that justice is evenhanded" no matter if someone is "powerful or not powerful, rich or not rich, famous or not famous."
Krasner's office released body camera footage of the shooting. The video showed Dial approaching the vehicle and shouting, "I will [expletive] shoot you!" Seconds later, the officer fired his weapon six times at point-blank range into the vehicle. He's heard telling his supervisors that the decedent pulled out a knife and wielded it toward him while he was sitting in the car. Dial and his partner dragged Irizarry out of his vehicle and into theirs, driving him to Temple University Hospital where he died.
In the aftermath of the shooting, there were three police accounts of the incident. Dial's partner said he saw Irizarry raise a knife. The Philadelphia Police Department told reporters that Irizarry was driving erratically, then stepped out of his vehicle and lunged at an officer when Dial shot him. The bodycam footage reportedly disputes those allegations. Police Commissioner Danielle Outlaw, who is leaving her position, acknowledged an August 14 that the police report contained misinformation.
Dial's attorney, Brian McMonagle, called the charges "appalling" and said his client thought Irizarry had a gun when he opened fire. He went on to say that the decision to charge the officer "puts police officers in peril" when crime is high. Dial's bail was set at $500,000. The police union paid the 10% necessary to have him released.
Copyright 2023, ReliableNews.org