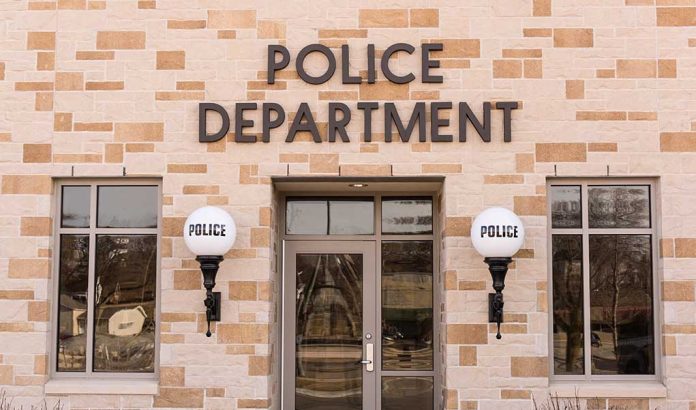 (ReliableNews.org) – Antioch, California, sits on the banks of the San Joaquin River, northeast of San Francisco. According to the city's website, the area is home to more than 100,000 people. The Guardian recently reported that the city's mayor, Lamar Thorpe, said the once predominantly white region has diversified over the last three decades. A recent text string from the local police department seems to show not everyone is accepting of the change.
On April 19, the East Bay Times stated many residents flooded Antioch's recent city council meeting to discuss racist and homophobic messages shared between many Antioch Police Department (APD) members. Nearly 70 angry people spoke up at the meeting, and the council voted unanimously to conduct audits of the department's hiring and promotional practices, culture, and internal affairs.
California police department under audit after officers' racist texts are discovered https://t.co/zg2B1WOiuV

— Guardian US (@GuardianUS) April 20, 2023
A little more than a week ago, KALW Public Media reported that Judge Clare Maier released the names of 17 officers, including the president of the police union, who participated in the text chain. Perhaps more shocking was the fact that over half of the police department was looped into the inflammatory conversation. Maier said the exchanges were so hateful that they could "incite further hate" and that under the California evidence code, officers didn't "deserve protection" from exposure to the public.
The East Bay Times reported the texts were very discriminatory, some targeted Black residents, showed officers bragging and joking about using violence against people in the community, and explained how police could use the n-word freely in the station in front of higher-ranking officers without discipline. Some of the messages even threatened Thorpe's well-being.
KRON4 shared an apology from APD Chief Steve Ford to the Antioch community. He called the content "abhorrent" and the officer's behavior "incomprehensible." Ford also said he took swift action against the perpetrators, promising to hold them accountable.
Copyright 2023, ReliableNews.org