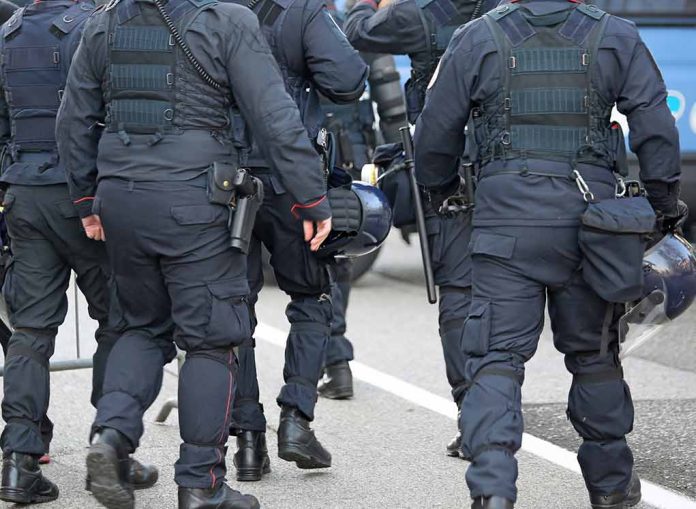 (ReliableNews.org) – The First Amendment doesn't just protect the freedom of religion and speech; it also ensures the US has a free press. A police force in a small town is being accused of violating the constitutional amendment after a raid in Kansas.
On Friday, August 11, Marion Police Chief Gideon Cody carried out search warrants on the Marion County Record's newsroom and the home of its owner and publisher. The police confiscated cell phones and computers from the newspaper's staff and publisher. Officers also took reporting material, a router, and a backup hard drive that the paper used to conduct its reporting and operations.
Eric Meyer, the co-owner and publisher of the newspaper, told NPR that the raids took "several hours." Police officers prohibited staff from entering the newsroom while they were searching it. Meyer believes the stress of the search of his home contributed to the death of his mother, Joan Meyer, 98. The Marion County Record reported she was crying as she watched police take her computer and photograph Eric's banking records. She collapsed the next day and died.
Laura Viar, the magistrate in the town of about 2,000 people, signed off on the warrant. Cody contends the search was entirely legal, even as experts say it was likely a violation of the Constitution. Authorities also raided Marion Vice Mayor Ruth Herbel's home while police searched the newsroom and Meyer's residence.
The search reportedly came after a confidential source leaked documents about local business owner Kari Newell. The information allegedly showed she had been convicted of a DUI and was driving without a license. However, Meyer said he decided not to move forward with the story after questioning the motivations behind the leak.
"We thought we were being set up," Meyer told The Daily Beast.
Lynn Oberlander, a First Amendment lawyer, said the raid was "illegal" and most law enforcement agencies "understand that it's illegal," which is why these types of action are so rare.
Copyright 2023, ReliableNews.org