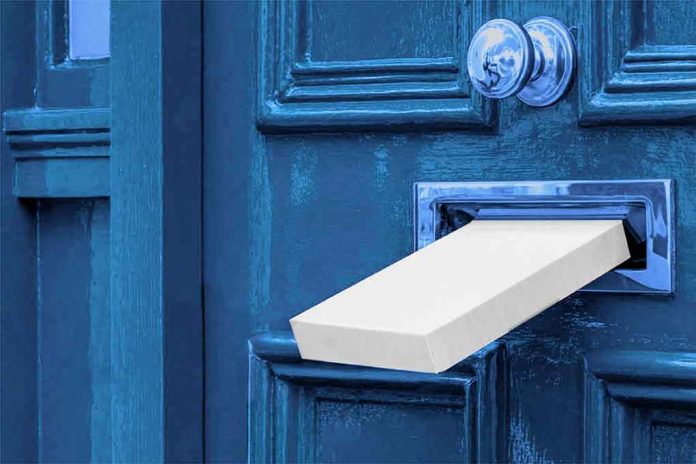 Police Respond After Kari Lake Receives Mysterious Package
(ReliableNews.org) – Kari Lake has shot into the media spotlight after running a tremendous campaign for Arizona governor. The former reporter ran on an unapologetically MAGA platform. That made her a target during the campaign.
On Saturday, November 5, a staffer at Lake's campaign office in Phoenix opened an envelope and saw white powder inside. They called law enforcement, which responded to the scene and confiscated two envelopes. Colton Duncan, a spokesperson for the Republican, told CNN the evidence was being sent to the FBI's laboratory at Quantico. He said the staff member who opened the package was under medical supervision to ensure the individual was okay.
Phoenix Police Sgt. Phil Krynsky said there were "no reports of injury and the investigation remains active."
Republican National Committee Chairwoman Ronna McDaniel accused the media of ignoring "violent threats against Republicans." She slammed journalists for attacking Lake throughout the campaign and allegedly putting her in danger.
More violent threats against Republicans that most of the media refuses to cover – the same media that has attacked @KariLake relentlessly.

This is completely unacceptable. Happy to hear that at this time no one was hurt.https://t.co/EyoUVv8DJr

— Ronna McDaniel (@GOPChairwoman) November 6, 2022
On Sunday, the Lake campaign said it was taking the apparent threat against the Republican "incredibly seriously."
It's not clear what the powder was, but any time a public official receives a package containing a white substance, it transports the country's collective mind back to the 2001 Anthrax Terrorist Attacks that killed five and injured 17. Fortunately, history did not repeat itself.
Copyright 2022, ReliableNews.org