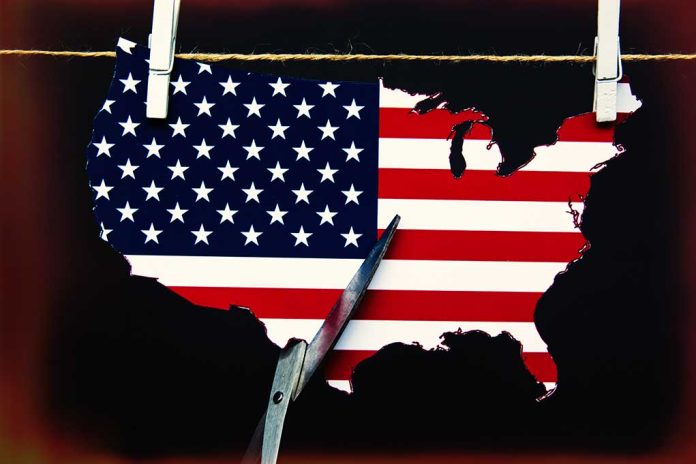 Most Americans AGREE – "Civil War" May Occur Soon…
(ReliableNews.org) – Ever since claims circulated that the 2020 presidential election was stolen from former President Donald Trump, talks of civil war have been making the rounds. At first, many didn't take the prospect seriously, but recent polls show sentiment is shifting. Threats of violence and war in America have been on the rise ever since, leading to a near majority of US citizens believing it's imminent. Two out of five people surveyed believe it's at least somewhat likely a civil war will break out within the next 10 years.
Poll Details and Political Divide
The YouGov America poll also analyzed the data by party. It found that 54% of self-proclaimed strong Republicans think political violence is somewhat or very likely, whereas 40% of their Democratic counterparts feel the same way. Still, the numbers across the board are staggering as well as concerning. That said, the survey does reflect the current political climate in the United States.
The FBI previously warned the public about the potential rise in domestic terrorism following the events at the Capitol on January 6, 2021. The agency said the threat would likely continue into 2022. Recent events show they were right, and that was well before the increased violence following the bureau's raid at Mar-a-Lago.
After the feds executed the search warrant on former President Donald Trump's property, the government experienced attacks while reporting there were calls for an "armed rebellion." In fact, Senator Lindsey Graham (R-SC) said if "Trump is prosecuted," there will be "riots in the streets."
Some lawmakers likened the FBI to the Gestapo, fueling public anger and distrust in the federal police institution. One Navy veteran even took matters into his own hands by attacking a satellite office in Ohio — a mistake that led to his death. Authorities arrested another person in Pennsylvania for death threats against bureau agents.
Potential Civil War
While the talk of another civil war may conjure up images from textbooks depicting events from long ago or reenactments still playing out across the country, a war today within the US would look quite different, according to experts. Civil Conflict Specialist with the Carnegie Endowment for International Peace, Rachel Kleinfeld, believes the conflict would look more like Northern Ireland in the 70s. As long as the government and its institutions stay strong, she doesn't feel civil war is likely, but a weaker system may be more susceptible to the prospect.
Dr. Garen Wintemute said gun sales usually ebb and flow over time, but people have been purchasing firearms at a steady rate since January 2020. That fact caused him to take the possibility of civil war a bit more seriously.
Copyright 2022, ReliableNews.org