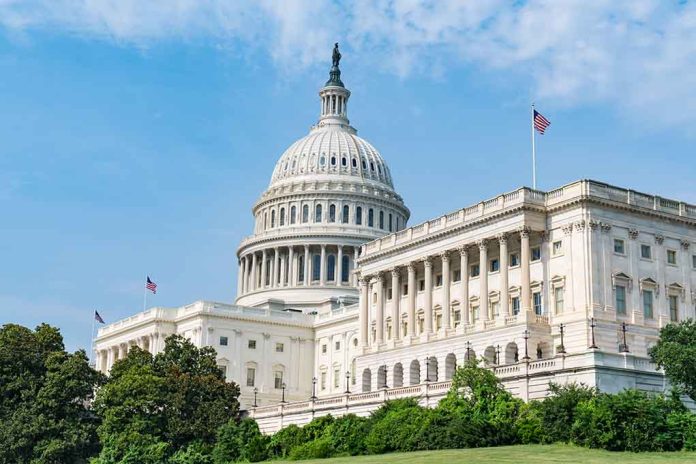 Trump POLL Reveals January 6 Related Bombshell!
(ReliableNews.org) – The January 6 House Select Committee wrapped up its first round of hearings in July. It ended by showing evidence that allegedly proved former President Donald Trump played a significant role in the events of that day. However, a new poll shows they had little impact on the American people.
According to a Monmouth University poll, Speaker of the House Nancy Pelosi's (D-CA) committee didn't sway the public much. Opinions about the not-such-a-bombshell final days of testimony before the congressional break actually went in the opposite direction. Prior to the hearings, 42% of those asked thought Trump was directly responsible for the attack on Capitol Hill; afterward, it dropped four points to 38%.
Additionally, at the end of June, 30% of Americans thought the former POTUS did nothing wrong. The number rose to 32% after the final hearing in mid-July.
NATIONAL POLL: The most recent House #Jan6Hearings did not move the needle at all on public opinion about the attack on the US Capitol or Donald Trump's culpability for it. In fact, these numbers have barely moved since last year.https://t.co/W5dirGYAR7 pic.twitter.com/cvNXrW9y73

— MonmouthPoll (@MonmouthPoll) August 9, 2022
Monmouth pollsters also asked voters if they want to see Trump run for office again in 2024. The results found that 62% of Republican voters want to see him throw his hat into the ring. Overall, 40% of respondents said they would definitely or probably vote for him if he's a candidate in the next presidential election.
The January 6 committee intends to hold more hearings in September, just before the midterm elections. Do you think the next round of testimony is going to make a difference?
Copyright 2022, ReliableNews.org