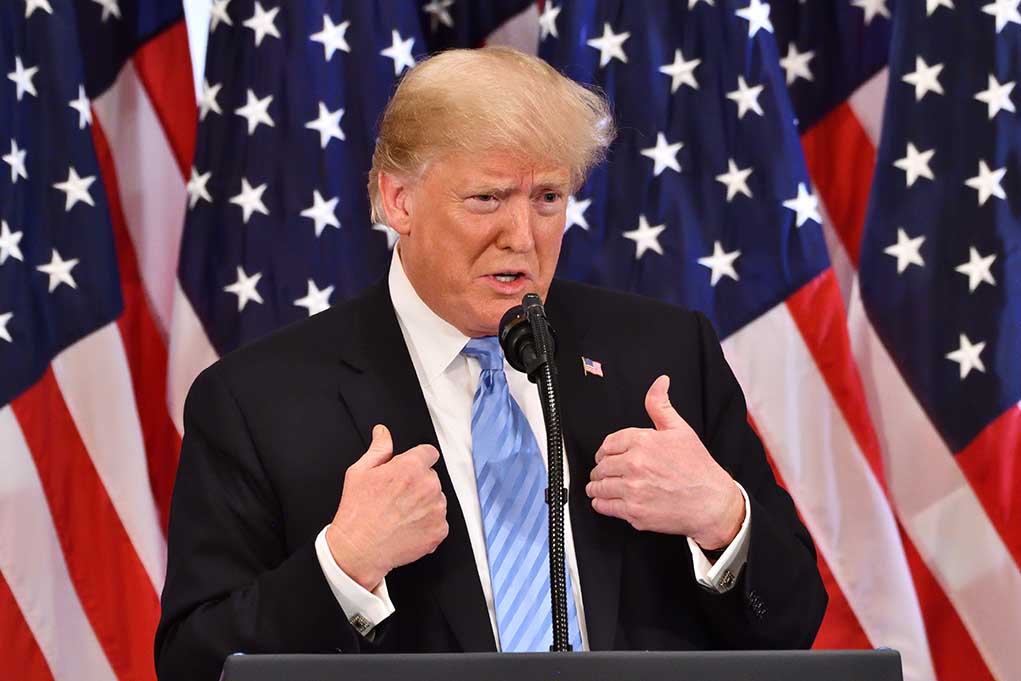 (ReliableNews.org) – In 2020, something shocking happened: Joe Biden flipped Georgia Blue. The last time a Democratic candidate had won the state was in 1992 when former President Bill Clinton won the White House the first time. If Democrats thought they would be able to repeat the win in 2024 if the match-up is a repeat of the last presidential election, they should probably think again.
A Blueprint Polling survey shows former President Donald Trump would absolutely crush President Joe Biden if they both run in 2024. The pollster asked 635 Georgia voters who they would vote for if the two men faced off again and 51.6% said they'd support Trump. Only 36.8% of voters said they would cast their ballots for the current president.
The Peach State has long been considered deep red, and could be poised to turn back to Trump again in the next election. https://t.co/jhw6SmLGrm

— Newsweek (@Newsweek) March 9, 2022
The presidential race isn't the only important match coming up for Georgia. On November 8, voters will head to the polls to decide if Senator Raphael Warnock (D) deserves a full term in the upper chamber of Congress. If Biden is polling that poorly in the Peach State, it would likely trickle down to Warnock and also cause him to lose his election. If that happens, and Democrats don't win another seat somewhere else, Republicans could take back control of the Senate. It's already expected they will win the House, so wins in both chambers would effectively cripple the Biden administration.
If 2024 is another Trump vs. Biden match, who do you think will win?
Copyright 2022, ReliableNews.org