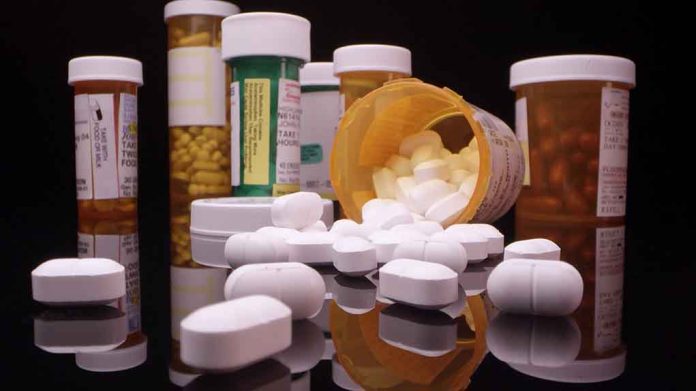 (ReliableNews.org) – Roughly 17 million adults and 1.9 million children in the United States suffer from depression. Often, doctors prescribe antidepressants to help those experiencing symptoms of the disorder. However, researchers in the United Kingdom recently studied possible side effects of the medications.
Dr. John Read and fellow researchers at the University of East London examined reports on the website AntiDepAware about coroners' inquests into 7,829 deaths in Wales and England. The deaths occurred between 2003 and 2020. Antidepressants were mentioned in all of the official rulings, according to the site, which was allegedly set up by an anonymous person who claimed his son died from suicide in 2009. The father said his son took his own life days after being prescribed an antidepressant, according to the website.
Read's study was published in the Ethical Human Psychology and Psychiatry Journal. The team found that 2,329 of the deaths on the website were the result of overdoses, and 933 of those involved the deceased taking a large number of antidepressants to kill themselves. An additional 2,718 were the result of hanging. Another group of 979 people died by shooting, drowning, and other means. And 552 were the result of being struck by a train, bus, or some other vehicle.
Nearly 8000 inquests involving antidepressants @Altostrata @Institute_PDW @Mad_In_America @markhoro @joannamoncrieff @CEP_UK @jf_moore @JDaviesPhD @ClinpsychLucy @PGtzsche1 @peterkinderman @MarnieWedlake @UEL_News @Antidepressed1 @jill_d35 @Chris_E_Harrophttps://t.co/DOfv4xwzEV

— John Read (@ReadReadj) April 17, 2023
Not everyone is convinced Read's study was legitimate. Setting aside the fact that all of the cases came from an internet website set up by an unnamed person, there's the fact that depression, even when treated, sometimes leads to death. Professor Robert Howard of the University College London (UCL) Institute of Mental Health responded to the study on Twitter, making that point. He explained that the fact that a depressed person takes their own life while on medication, doesn't mean the medication caused the death.
Some people who take their own lives are depressed and, unsurprisingly, taking antidepressants. This doesn't mean that antidepressants increase the risk of suicide, so matter how much shameless antipsychiatry "researchers" would like this to be the case. https://t.co/Ls5u0UJMnv

— Robert Howard (@ProfRobHoward) April 18, 2023
The argument over whether antidepressants increase the risk of suicide is one that dates back decades and has split the medical community. If someone is experiencing a mental health disorder, the best thing they can do is reach out and make an informed decision with the help of their physician.
Copyright 2023, ReliableNews.org