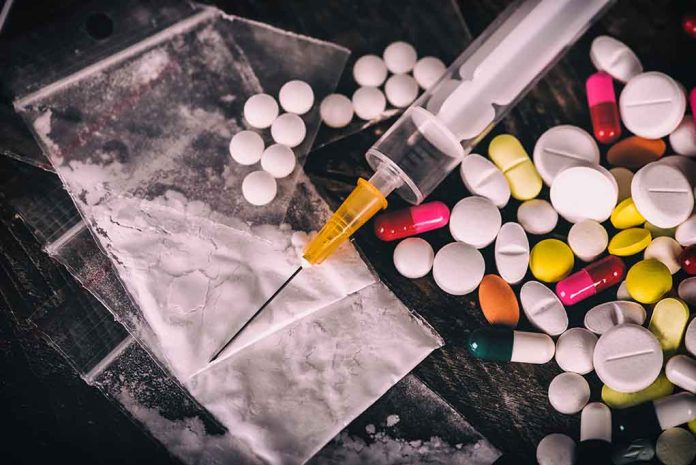 (ReliableNews.org) – In February 2021, Oregon made a huge change in the way it approached drug possession. The state decriminalized small amounts and increased treatment and recovery services. The hope was to approach the war on drugs in a different manner by concentrating less on punishment and more on health.
The legislature reasoned that the law was meant to protect and assist rather than harass and persecute. In September 2022, Newsweek put out an opinion piece saying the move was not going well, citing statistics showing the opioid crisis in the state was still a problem. Now, one Oregon resident has told Fox & Friends First that Portland's streets are full of people "acting like zombies" trying to figure out how to pay for their next fix.
Citizen's Claims
Angela Todd, who lives in Portland, appeared on the Fox News program on Valentine's Day. She claims people are using their food debit cards to buy drugs, wasting precious tax dollars that could be used elsewhere. Todd stated some residents aren't using state resources to survive, pay their bills, or buy diapers, but are "cashing them in" to feed their addictions. She also claimed these people are recycling water bottles for cash and using that money to buy fentanyl. She provided the network with video of people dumping out water bottles, which she alleges, was in preparation for collecting the means to fuel their drug habits.
Todd said she wasn't sure if politicians were just incompetent or intentionally turning a "blind eye" to the situation. Either way, she wants to know why the Oregon government is allowing such a travesty and waste of resources. The concerned citizen is tired of seeing people suffering on the street, stating some parts of Portland are looking like a "third-world country."
Oregon's Policy
Digging deeper into Oregon's original move, the state mentioned the Drug Policy Alliance (DPA) was actively working with the Oregon Health Justice Recovery Alliance to address the needs of the communities most affected by the drug crisis. The government said the new law was modeled after programs already successfully implemented in other parts of the world — specifically Portugal and Switzerland.
In September 2022, the New York Post reported that Oregon hasn't had the same successes as other countries claim to have. In fact, the outlet said the experiment had "failed" miserably, reporting less than 1% of addicts had sought out state-funded treatment. That dismal percentage is even more shocking when comparing it to the hundreds of millions of dollars the state apparently dumped into treatment centers since the start of the new measure.
Copyright 2023, ReliableNews.org