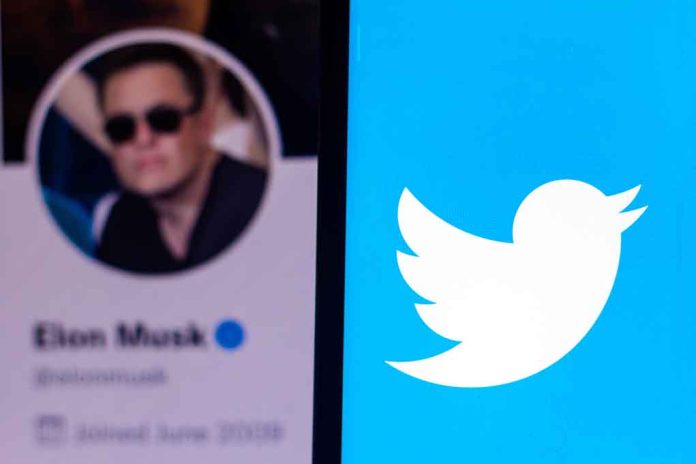 Elon Musk's First 5 Moves as "Chief Twit"
(ReliableNews.org) – After months of negotiation and legal wrangling, Elon Musk closed on his $44 billion deal to purchase Twitter on October 27. He celebrated by changing his status to "Chief Twit" and messaging, "the bird is freed." In the fast-paced first week of his historic purchase, here are five top moves the tech billionaire made and their significance.
Out With the Old
Almost immediately upon closing the deal, Musk fired Twitter's top leadership "for a cause." He axed CEO Parag Agrawal, CFO Ned Segal, General Counsel Sean Edgett, and Legal Chief Vijaya Gadde. Additionally, executives Sarah Personette, Chief Customer Officer, and Dalana Brand, Twitter's Diversity Officer, both resigned.
Yet, cuts have run deeper than just the executive team. On Friday, November 4, Musk lamented that a "massive drop in revenue" required a layoff, estimated by some Twitter insiders to be up to 50% of the workforce.
In With the New
Even as layoffs began, Musk brought in more than 50 software experts from Tesla and other tech holdings to review code and suggest upgrades.
Sweeping Up and Restructuring
When Musk purchased Twitter, he took sole ownership rather than maintaining the corporate structure with all the regulatory and legal complexities. To do that, he had to dissolve the board of directors and file legal forms with the Securities and Exchange Commission (SEC). He assured followers the sole proprietorship was temporary while he implements changes.
Fixing Broken Infrastructure
Moderation was a sore point with Musk before he purchased the platform. So it's no surprise he would move to fix that area first. Unfortunately, the move has caused backlash and advertisers have frozen or dropped accounts, causing a loss of revenue. While the tech wizard plans to revise the moderation board, he's also countering the drop in revenue by proposing a monthly fee of $8 to obtain or maintain a blue checkmark verification on each profile. Musk also sees the move as a way to rein in bad actors from disseminating misinformation.
Everything Old Is New Again?
Almost whimsically, the tech billionaire ran a poll on Sunday evening, October 30, asking Twitter users how they felt about reviving Vine, a short-form video-hosting service that would essentially compete with TikTok. More than two-thirds of the 4.9 million respondents favored the idea.
Bring back Vine?

— Elon Musk (@elonmusk) October 31, 2022
Musk has sown the seeds in his first week as Twitter's new owner, making substantial changes that have already affected the way the platform runs and how users perceive it.
What will he reap in his first month?
Copyright 2022, ReliableNews.org