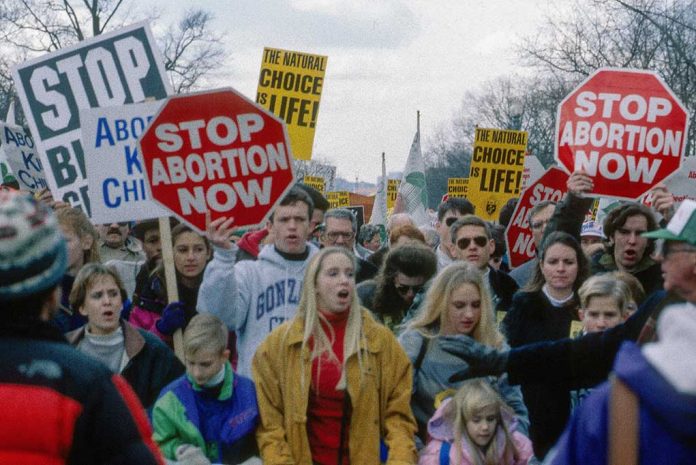 Democrats' Attempt To Undermine Pro-Life Legislation Fails Miserably
(ReliableNews.org) – Following the US Supreme Court draft opinion leak, people on both sides of the abortion issue have sprung into action. While many pro-choice supporters and pro-life advocates hit the streets to voice their opinions, Senate Majority Leader Chuck Schumer (D-NY) quickly brought the Women's Health Protection Act to a vote in the Senate — it failed. With a vote of 51 to 49, Senators down party lines split the vote in two, with one Democrat crossing the line to join Republicans. The vote fell well short of the 60 vote majority needed to pass the measure, which would codify and some say expand abortion rights protections currently held by Roe v. Wade.
The Senate Vote
Senator Joe Manchin (D-WV) stated before the vote he would not support the measure because it didn't just codify Roe v. Wade and support a woman's right to choose, it expanded the law way past current legislation on the books. Senator John Cornyn (R-TX) called the Women's Health Protection Act a "radical abortion-on-demand bill" that would give women the right to abort their pregnancy from conception until the time of birth.
Although Manchin is a pro-life Democrat, he claims to support the codification of Roe, just not to that extent. However, even if he sided with his own party, the filibuster in place would still not have the votes to pass.
In fact, the legislation was so strong even pro-choice Republicans couldn't get behind the measure. Senators Susan Collins (R-ME) and Lisa Murkowski (R-AK) said the bill was too broad, cutting into state limits on the procedure. They called for something a bit closer to the protections afforded by the 1973 landmark case and asked for a narrower scope.
Democrats in Congress are concerned about what overturning Roe will mean for the women and girls of America. Senator Jacky Rosen (D-NV) stated doing so won't reduce abortions, it will only remove safe abortion options.
Most Republicans in the Senate align more with the pro-life stance and want to either eliminate the practice thereby saving the unborn or place restrictions on the procedure.
Moving Forward
The fact is, the Supreme Court has not ruled on whether or not it will overturn Roe v. Wade and send the abortion rights issue to the states. While America waits, many states across the country are drafting and passing legislation in anticipation of the court's final decision.
SCOTUS is expected to rule on the matter this summer.
Copyright 2022, ReliableNews.org