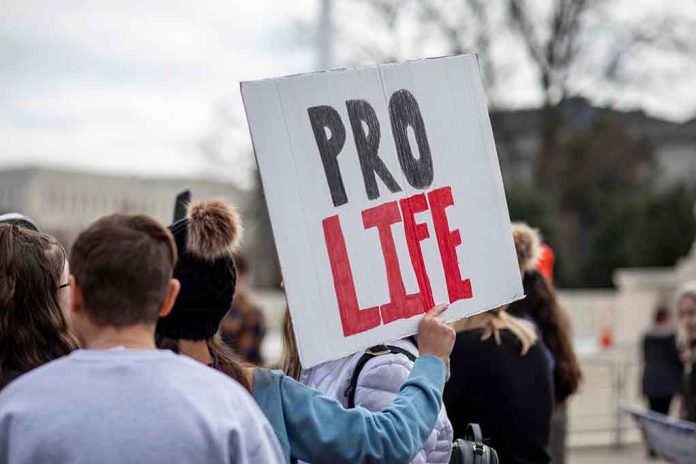 Domestic Terrorist Attacks Spike All Across The Country — Spree Of Violence! 
(ReliableNews.org) – In May, POLITICO published the draft opinion for one of the biggest Supreme Court cases in decades. The leaked document indicated a majority of the justices agreed to overturn the 1973 landmark case Roe v. Wade. Since then, pro-life centers across the country have suffered a rise in attacks.
Susan B. Anthony Pro-Life America released a report detailing 49 incidents of harassment, violence, and vandalism allegedly committed by pro-choice activists since the leak. Of the attacks, 47 targeted pro-life resource centers, organizations, churches, events, and individuals.
This is what the intolerant Left looks like…

Burning and vandalizing pregnancy resource centers across the country + attempting to assassinate a Supreme Court Justice…silence from Biden. pic.twitter.com/77nIOPREQ3

— Jessica Anderson (@JessAnderson2) June 18, 2022
The incidents include vandalism on May 25 at the Next Step Pregnancy Center in Lynnwood, Washington. The same month, a woman walked into His Nesting Place Maternity home in Long Beach, California and yelled at people. She also tried to throw a statue of a baby and ripped up a Bible. The Catholic News Agency also documented vandalism at the Minnesota Citizens Concerned for Life center in Minneapolis. Someone spray-painted "abortion is liberation" on the office building, the second time the organization has been attacked.
Susan B. Anthony Pro-Life America President Marjorie Dannenfelser told Fox News abortions are acts of violence. According to Dannenfelser, not only do they impact the unborn children who are killed, but also the mothers who are left with lasting impacts. She also called on President Joe Biden to condemn the attacks.
Copyright 2022, ReliableNews.org