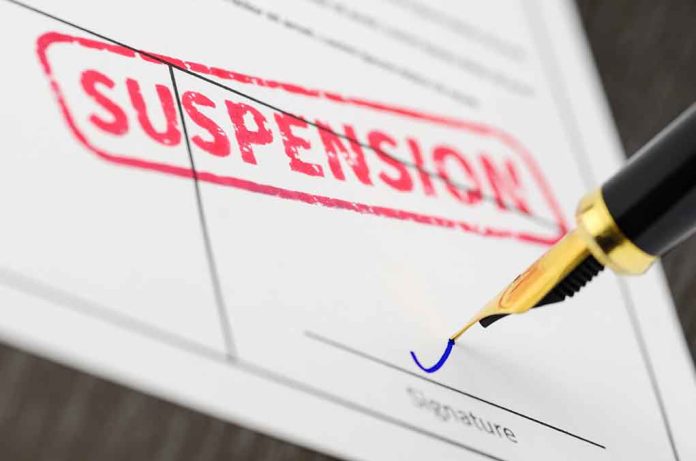 (ReliableNews.org) – Conservative speakers have repeatedly been shouted down while visiting colleges and universities across the country. Most recently, liberal activists screamed at US Appeals Court Judge Kyle Duncan when he visited Stanford Law School and refused to let him speak. A Michigan professor is now on leave after posting inflammatory rhetoric online.
In March, Wayne State University Professor Steven Shaviro posted a shocking rant on his personal Facebook account. He brought up the topic of First Amendment rights on campus and how it relates to guest speakers. The professor said that he doesn't believe in breaking laws, but he believes it's "more admirable" to murder "racist, homophobic, or transphobic" guests than to yell at them.
Shaviro went on to say the only reason "right-wing groups invite" controversial speakers to visit campuses is because "they want to provoke" the Left and gain publicity for their "reprehensible views." At the end of the rant, he calls Sholem Schwarzbard an "exemplary historical figure" because he was acquitted after murdering an anti-Semitic butcher.
The university suspended the professor with pay while law enforcement conducts an investigation.
Anyone see the University of MI Professor's FB rant? They suspended him with pay btw.

Steven Shaviro pic.twitter.com/mMUmpenYtV

— Maverick Approved (@TheMan2Day) March 28, 2023
According to the New York Post, Dr. M. Roy Wilson, the president of the university, sent an email to students on March 27, condemning the professor for his remarks. The president said he found them "morally reprehensible" and possibly "criminal." Wilson explained that while he supports and defends the First Amendment, the school feels Shaviro's post "far exceeds the bounds of reasonable or protected speech."
Shaviro's deplorable comments come at a time when violence at schools is a major problem in the United States. In February, a shooter murdered three students. At the end of March, three 9-year-olds and three adults were murdered in a Tennessee school shooting. While institutions try to find ways to make their schools safer, the professor made statements that some believe do the exact opposite.
Copyright 2023, ReliableNews.org