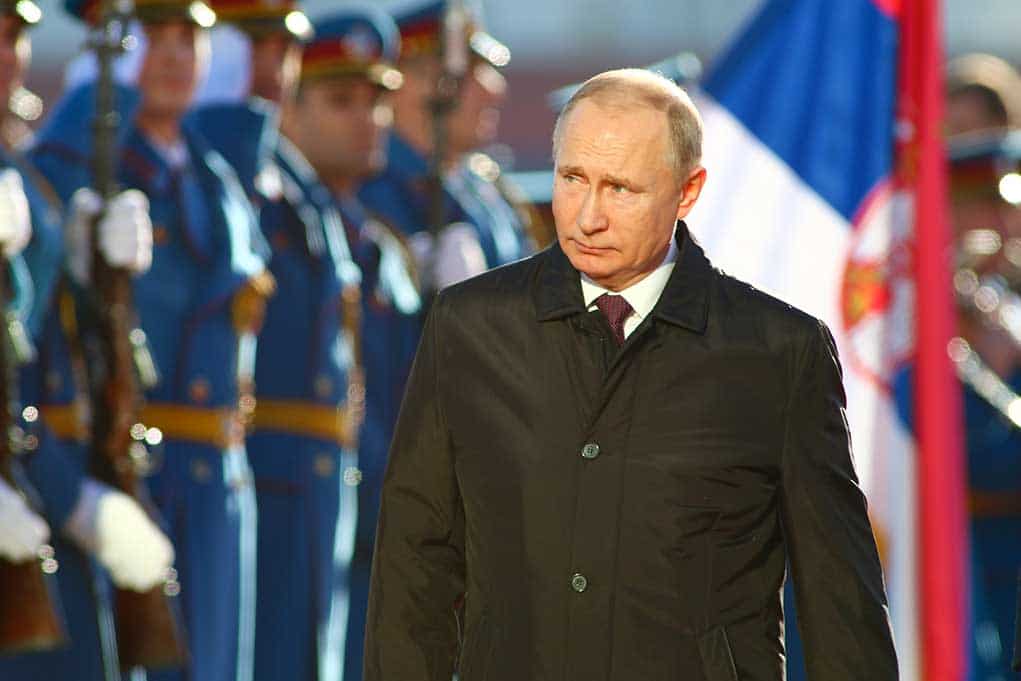 (ReliableNews.org) – Tensions continue mounting between Russia and the United States and its NATO allies over the looming threat of a Russian invasion of the former Soviet state of Ukraine. A particularly alarming report from Kremlin officials regarding the recent deployment of amphibious assault ships to the Black Sea isn't helping matters.
On Tuesday, February 8, the Russian Federation's Defense Ministry issued a press release announcing the movement of six large landing ships (LLS) from the Mediterranean region to the Black Sea.
Russian amphibious ships in Black Sea exercise raise more questions about Putin's intentions https://t.co/R7WwSYJYqq

— Stars and Stripes (@starsandstripes) February 8, 2022
According to the Defense Ministry, the deployment is part of Russia's previously scheduled annual training plan for 2022. The plan includes a series of naval exercises throughout January and February led by Naval Commander-in-Chief Admiral Nikolai Yevmenov.
The purpose of the naval and aerospace force exercises is to further develop Russia's ongoing strategy to protect its national interest on the high seas. The training also serves to advance the federation's ability to provide appropriate countermeasures against threats originating in Russia's surrounding waterways.
In all, Russia plans to deploy about 140 naval vessels, dozens of aircraft, roughly 1,000 pieces of military hardware, and thousands of military personnel during the exercises. Although it claims the training is routine, media outlets reported the deployment places significantly more Russian military might closer to Ukraine.
Do you believe the Russian Defense Ministry's claims, or do you think this movement relates directly to Ukraine?
Copyright 2022, ReliableNews.org