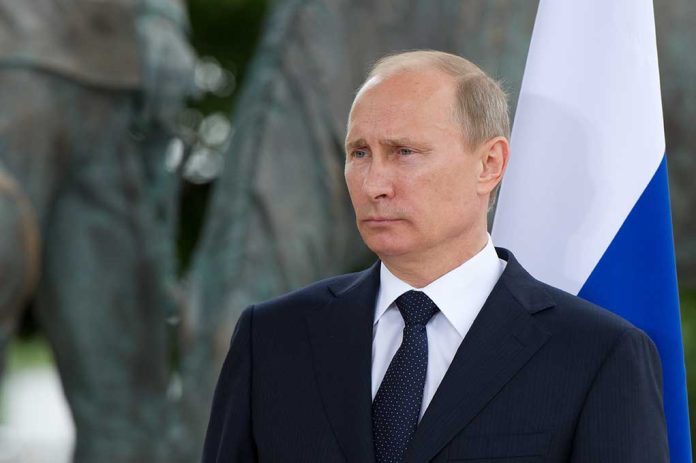 Nearly 1/3 of Ukraine's Power Plants Wiped Out in Mere Days
(ReliableNews.org) – When Russian President Vladimir Putin decided to send troops into Ukraine to start a war, he didn't realize the monumental nature of the task. Nearly eight months into the war and the Ukrainians are still holding their own, much to Putin's frustration. Although the Kremlin has already turned to war crimes by attacking civilians to reach its goals. Now, the country is reportedly focusing on energy sources.
On October 18, Ukraine lost almost a third of its power stations in just over a week at the hands of the Russians, resulting in "massive blackouts across the country." Ukrainian President Volodymyr Zelenskyy responded to the attacks saying there's no longer room for negotiations with Moscow.
Another kind of Russian terrorist attacks: targeting 🇺🇦 energy & critical infrastructure. Since Oct 10, 30% of Ukraine's power stations have been destroyed, causing massive blackouts across the country. No space left for negotiations with Putin's regime. @United24media pic.twitter.com/LN4A2GYgCK

— Володимир Зеленський (@ZelenskyyUa) October 18, 2022
Zelenskyy accused Russia of engaging in acts of terror using drones made in Iran. The suicide drones recently descended into Kyiv, hitting civilian targets and killing four innocent people. Kyiv's Mayor Vitali Klitschko said there were 28 drone attacks that day, as he believes Russian troops are turning to that method of bombing to reserve its "precision missile" stockpiles.
State Duma Deputy Andrey Gurulyov recently appeared on Russian state TV, suggesting it was a good idea to cut off Ukraine's energy supply and deprive the country's people of heat, water, and a sewage system. With winter coming, these essentials become all the more important for survival.
In Photos: Some residents in towns and villages in eastern Ukraine have been living without gas, water, or electricity for nearly three weeks following Russian missile strikes that cut off the town's utilities. https://t.co/dVgeBkQgJq

— Radio Free Europe/Radio Liberty (@RFERL) October 20, 2022
NATO Secretary General Jens Stoltenberg said member countries will send Ukraine "counter-drone systems" to help them defend against the recent barrage of attacks.
Copyright 2022, ReliableNews.org