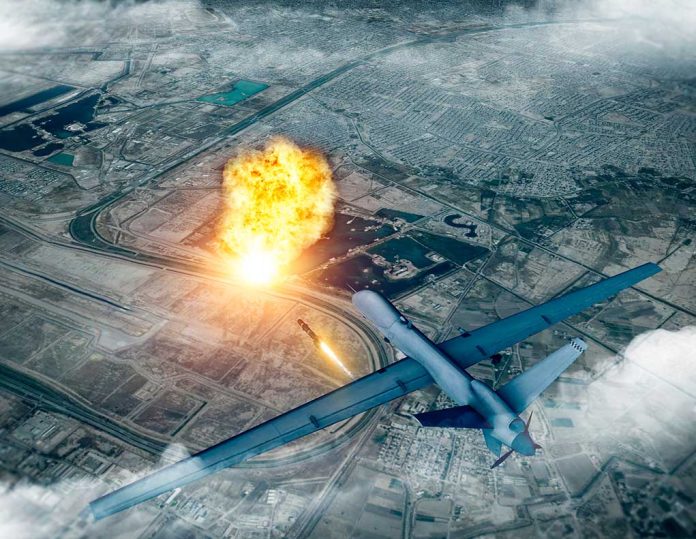 (ReliableNews.org) – The number of casualties in the Russian war on Ukraine has been hard to nail down, especially on Russia's side. President Vladimir Putin has not given an accurate number in months, maybe ever. Some estimates put the number of his soldiers killed at more than 20,000. A recent missile strike killed one of the country's top military officials.
On June 13, reports indicated a missile strike in the Zaporizhzhia region reportedly killed Russian Major General Sergey Goryachev, the chief of staff of the 35th Combined Arms Army. The 52-year-old was the most recent of a number of major generals killed in fighting in the country.
According to the Kyiv Post, in 1994, Goryachev graduated from the Ryazan Guards Higher Airborne Command School. He joined the military and rose through the ranks throughout the years. In 2011, he was the deputy commander of a rifle brigade of the Western Military District. Two years later, he became the head of the group of troops in Transnistria, and in 2018 he became the commander of the 201st Military Base in Tajikistan.
When Putin launched the war, Goryachev began commanding the 5th Separate Tank Brigade. He was later promoted to major general. Several other senior military officers also died in the missile strike.
The news of the deaths comes as Ukraine is in the midst of launching its counter-offensive.
On June 12, Hanna Malia, Ukraine's Deputy Defense Minister, said troops have been able to liberate 35 square miles of land that Russia tried to steal. That included seven villages that were under the control of Putin's military.
Putin recently brushed off the gains and alleged Ukraine had lost 360 armored vehicles and 160 tanks in the war. A senior Ukrainian military official claimed his fellow soldiers are ready to fight Russian forces with their "bare hands" if that's what it takes to defeat them.
Copyright 2023, ReliableNews.org