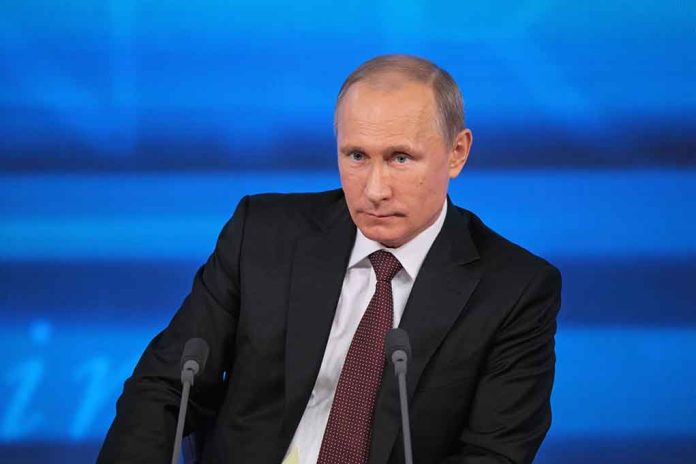 (ReliableNews.org) – On May 3, Russian President Vladimir Putin's office released a statement about an apparent assassination attempt at the Kremlin. According to the report, a pair of unmanned aerial vehicles (UAVs) headed straight for Putin's residence in what the office referred to as a "terrorist act and an attempt" on his life. The press release blamed Ukraine for the strike, stating it could retaliate against the perpetrators. On May 3, The Guardian reported that Ukrainian President Volodymyr Zelenskyy denied any involvement in the drone attack, claiming his forces "fight on [their] own territory" to defend their land. He said they don't "attack Putin or Moscow."
More Details
Putin's office stated the UAVs were taken out by Russia's "military and special services" before they could do any damage. They said no one was hurt during the incident. Putin's spokesperson, Dmitry Peskov, said the Russian leader wasn't even in the Kremlin during the attempt. Although the Russian president reportedly stays at his Kremlin apartment in the Senate building, he spends most of his time at his Novo-Ogaryovo residence outside the capital. Unverified footage circulating seemed to show the moment the UAVs hit the Kremlin Senate rooftop and the smokey aftermath.
According to The Washington Post, the day before the supposed assassination attempt, Russia's Federal Security Service (FSB) claimed it had busted a Ukrainian network that was preparing other assassinations on "leaders in Crimea."
Reactions and Denials
Former Russian President Dmitry Medvedev reacted to the news, saying Moscow now has no choice now but to "eliminate" Zelenskyy and his cohorts. The Chairman of the State Duma, Volodin Vyacheslav Volodin, echoed Medvedev's statement, calling for the "Kyiv regime" to be destroyed.
NPR reported that Zelenskyy addressed the issue during his visit to Helsinki. He accused Russia of making up the whole ordeal to escalate the war. Ukrainian presidential adviser Mykhailo Podolyak also said Russia was using the incident and previous FSB accusation as excuses to "justify its attacks on civilians." He suggested the incident could have been a move by a "local resistance" group.
As for the drones over the Kremlin. It's all predictable… Russia is clearly preparing a large-scale terrorist attack. That's why it first detains a large allegedly subversive group in Crimea. And then it demonstrates "drones over the Kremlin". First of all, Ukraine wages an…

— Михайло Подоляк (@Podolyak_M) May 3, 2023
During a recent Washington Post Live event, US Secretary of State Antony Blinken said he couldn't confirm the attack story and suggested any reports coming out of Moscow should be taken with a "very large shaker of salt."
The director of the Russia and Eurasia program at Chatham House, James Nixey, stated Ukraine could have been involved, but even if it was, the event was not an "attempt" on Putin's life.
Copyright 2023, ReliableNews.org