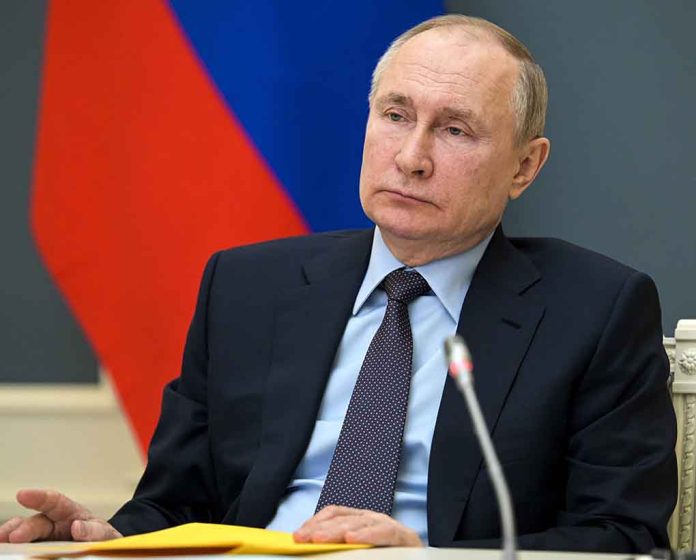 (ReliableNews.org) – Russian President Vladimir Putin ordered an invasion of Ukraine in February, sending tens of thousands of his troops into the neighboring country to die. Reports now indicate the authoritarian leader is preparing a massive nuclear bomb.
According to Newsweek, the Russian tabloid Komsomolskaya Pravda reported a video showing the installation of a Yars rocket into a silo. The nuclear weapon, to be carried by the rocket, was reportedly being held at the Kozelsk military complex southwest of Moscow. The bomb is allegedly "12 times greater" than the one used to destroy Hiroshima.
The missile allegedly has an operational range of more than 7,400 miles, which has a far enough range to hit anywhere in Europe and can reach the US.
State media in Russia reported that its Yars intercontinental ballistic missile (ICBM) was loaded on a silo launcher. https://t.co/S3Ve3CBhWk

— Newsweek (@Newsweek) December 14, 2022
A special team installed the missile in only several hours. It took place in the lead-up to the annual Strategic Missile Forces Day on December 17. The commander of the Kozelsky missile formation, Alexei Sokolov, stated the mission was important because the missile is "on combat duty."
Putin has repeatedly threatened to use nuclear weapons on the West. He has also implied he would use them against Ukraine, while simultaneously claiming there isn't a need to do so. The fact that he now has one ready is incredibly disturbing.
Copyright 2022, ReliableNews.org