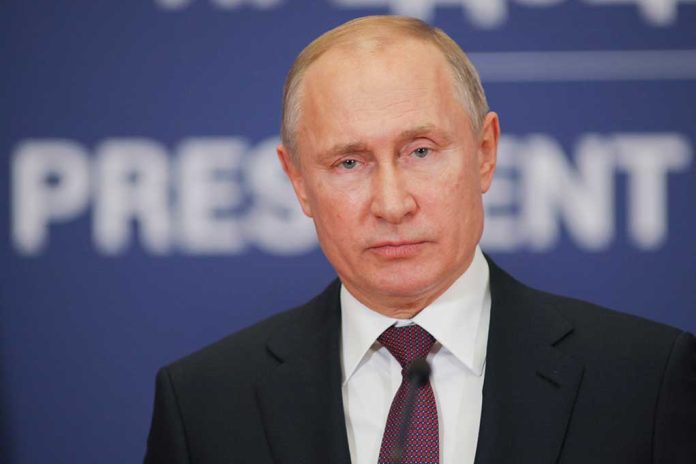 Putin's Soldiers Have Stolen a Prince's Remains
(ReliableNews.org) – Ukraine has advanced its military in multiple areas Russia took control of early on in the war. The forces are reportedly bearing down on the city of Kherson, hoping to take it back as well. That caused the invading military to do something shocking.
Russian forces recently broke into an 18th-century stone cathedral to steal the skeletal remains of Prince Grigory Aleksandrovich Potemkin. In 1783, he peacefully annexed Crimea. After annexing the region for his lover Catherine the Great, he moved to the area now known as Kherson, where he ruled what is now Ukraine. Potemkin wanted to build a "New Russia."
A heritage crime must read: "Why Russia Stole Potemkin's Bones From Ukraine: The 18th-century military commander and lover of Catherine the Great helped conquer Ukraine and looms large in the version of history the Kremlin uses to justify the war." https://t.co/p8Xj3wGHnt

— Peter Campbell (@peterbcampbell) October 27, 2022
Centuries later, Russian President Vladimir Putin is reportedly a big fan of Potemkin's vision. The Daily Mail reported Vladimir Saldo, the official in charge of Kherson, claimed the military took a bag with the deceased's bones from St. Catherine's Cathedral. He said he made the decision to move the remains to keep them safe because it was his responsibility.
Historian Simon Sebag Montefiore told The New York Times the recent removal of Potemkin's remains is at least the ninth time someone has disturbed them. The expert claimed Putin doesn't even understand the prince's history. He went as far as to claim, "Potemkin would have despised Putin and everything he stands for."
Copyright 2022, ReliableNews.org