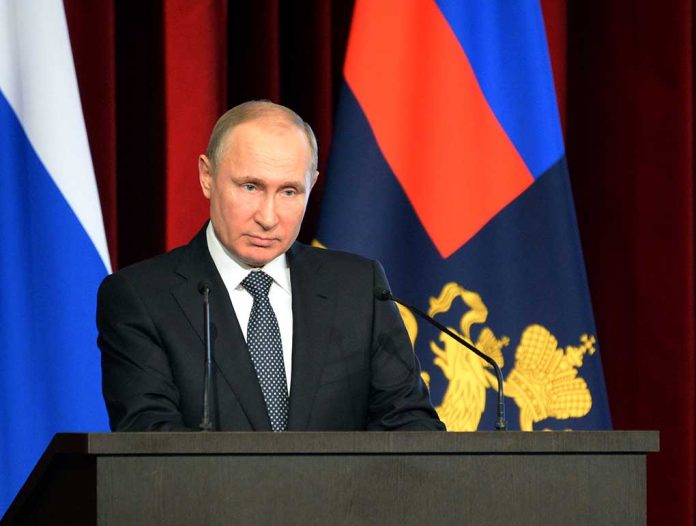 (ReliableNews.org) – On February 24, Russian President Vladimir Putin sent his troops to invade Ukraine — a sovereign nation. Following the action, many countries, including the US, have banded together to support Ukraine by providing defense supplies, the imposition of sanctions, and company bans. Still, the war rages on with no end in sight.
On December 5, Newsweek reported drones attacked two Russian Air Bases, causing explosions that killed and injured a few people and caused some property damage. The next day, Britain's Defense Ministry said Russian officials will probably punish the officers in charge for allowing the drone attacks to get through. Although Kyiv has not said they were responsible for the strikes, officials in the country still celebrated the action.
Details and More Attacks
The New York Times reported that Ukraine did, in fact, launch the strike over its border and into Russia, which they called the boldest attack from the country yet. The Kremlin said drone strikes were stopped by defensive measures and didn't actually hit their targets, but there was damage from falling debris.
The move itself, though, may have escalated the war. In response, Russia launched missiles into Ukrainian cities. On December 6, Ukrainian drones struck Putin's motherland again. This time, the weapons hit an oil facility in the Kursk region, about 80 miles inside Russia's border. The target was near an air base that, according to Ukrainian intel, housed fighter jets at some point during the course of the war.
Punishment from Putin
The UK ministry concluded that if Russia determines the drone attacks on its air bases were purposeful, leadership will likely point the finger at its own military for failing to protect the country. The entity said the high-ranking Russian command would likely determine the responsible culprits and sanction them harshly for allowing the incident.
Ukrainian politician and advisor to Ukrainian President Volodymyr Zelenskyy, Mykhailo Podolyak, teased on Twitter that his country's military may very well have launched the drones to attack its enemies at home. He basically indicated what goes around comes around.
December 7 marked 286 days since the beginning of the war in Ukraine. In the beginning, Putin seemed to think taking over the neighboring territory would be a simple task, but Zelenskyy, the people of Ukraine, and the country's troops have proven to be more than a formidable opponent. Just a few weeks ago, the New York Times reported Kyiv reclaimed more than half of its land from Russian troops since the invasion began.
Reports say about 13,000 Ukrainian troops have lost their lives since February, as opposed to over 90,000 Russians, at least, according to Ukraine.
Copyright 2022, ReliableNews.org