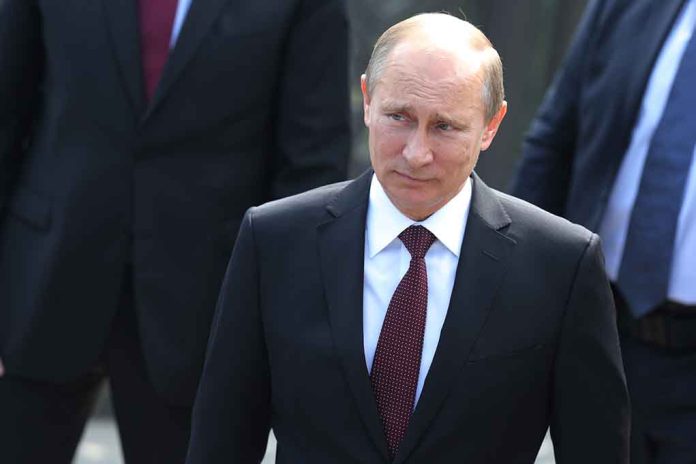 (ReliableNews.org) – The Russian war on Ukraine has been raging for more than 11 months. It isn't going well for the invading military. And now, the new commander of the Russian military is already facing criticism, just as President Vladimir Putin is reportedly shunning the head of a mercenary group.
On January 11, Putin appointed General Valery Gerasimov to serve as the head of the Russian military. However, just weeks into his tenure, his support has allegedly collapsed within the Armed Forces. Instead of focusing on keeping the troops alive and winning the war, the new commander has chosen to prioritize the appearance of those serving.
According to the Daily Mail, the Ministry of Defence (MoD) has said Gerasimov is being called "out of touch" for requiring troops to be clean-shaven. His officers are also cracking down on service members who travel in civilian vehicles, wear non-regulation uniforms, and have haircuts that aren't approved.
While the conflicts with the new commander are playing out, Putin has reportedly turned on Yevgeny Prigozhin, the head of Wagner Private Military Company. The mercenary group is heavily involved in the war in Ukraine. Daily Mail reported the Russian president is growing paranoid of Prigozhin because of his bragging that his fighters are superior to the conventional forces.
The Wagner Group isn't just facing blowback from Putin. Khatia Dekanoidze, a member of Georgia's parliament, called on all members of the Council of Europe to designate the mercenary group as a "terrorist organization."
Rape and sexual violence have followed the Wagner Group everywhere.
This is why every member state of the Council of Europe should take steps to call the Wagner Group what it really is: a terrorist organization. pic.twitter.com/yWuPkdcQYx

— Khatia Dekanoidze (@khatia2017) January 24, 2023
There are also calls in the US to label the Russian group a terrorist organization. Recent reports indicate President Joe Biden's administration is weighing the consideration.
The upheaval in the Russian war-fighting machine isn't great for the country as it barrels toward the one-year anniversary of the conflict Putin started. More than 100,000 of his troops have already lost their lives, and those that are left reportedly feel demoralized.
Copyright 2023, ReliableNews.org