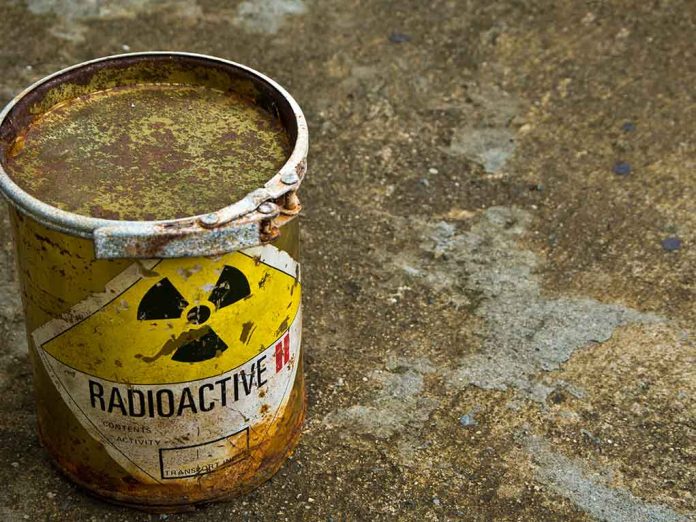 (ReliableNews.org) – Authorities in Australia spent six days searching the outback for a needle in a haystack. A tiny, pea-sized capsule went missing with a very dangerous, radioactive substance inside of it. The search is finally over.
On January 12, the capsule departed an Australian mine operated by Rio Tinto. Four days later, on January 16, everyone involved in the transport believed it arrived at its destination. However, nine days later, on January 25, someone noticed it wasn't in the package it was delivered in. On January 27, authorities alerted the public about the radioactive capsule going missing. They believed it fell off the back of a truck during its journey.
On Wednesday, February 1, Western Australian Emergency Services Minister Stephen Dawson held a press conference and informed the public the capsule was found.
WA Emergency Services Minister Stephen Dawson is giving an update on the missing radioactive capsule. #9News https://t.co/E0hyYkdJn3

— 9News Perth (@9NewsPerth) February 1, 2023
The search for the tiny capsule, which is used for mining operations, was massive. It included emergency services, the defense force, and radiation experts. The zone where it might have been was 870 miles long. Inside of the tiny device was a small amount of cesium-137, which can cause acute radiation sickness and burn the skin of those exposed.
A search team with the Department of Fire and Emergency Services and the Australian Nuclear Science and Technology Organization was driving down the Great Northern Highway on Wednesday when a piece of equipment picked up a radioactive signal. The team got out of the vehicle and used other equipment to find it. After days of searching, they discovered it just 6.5 feet off of the road.
The Washington Post reported Australian Prime Minister Anthony Albanese stated the capsule should not "have been lost" and agreed that the current $700+ maximum penalty for failing to properly secure and transport radioactive material "is ridiculously low." It doesn't appear anyone was injured by the radioactive material before it was found.
Copyright 2023, ReliableNews.org