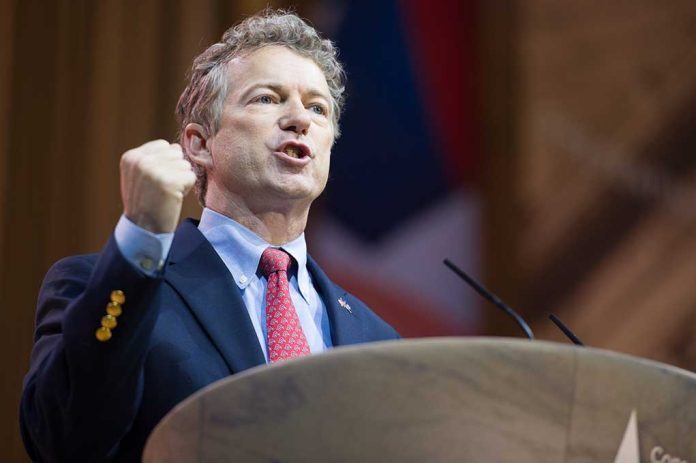 HISTORICAL Hearing – Dr. Fauci Under Fire
(ReliableNews.org) – Where did COVID-19 originate? That is the question. For the last three years, officials around the world have investigated a long list of potential theories, but they've not yet managed to nail down an answer. Senator Rand Paul (R-KY) is especially interested in rooting out the truth.
On August 1, the Kentucky senator announced that the Democratic Party had finally agreed to hold a hearing on the origin of COVID-19 and gain-of-function research. A spokesperson for Paul spoke to Fox News Digital, saying the lawmaker has "led the effort to hold government officials accountable" on both the efforts to combat the pandemic and find where it began. They went on to say the GOP lawmaker is looking forward to hearing testimony from experts.
This has been over a year-long process of getting Congressional Democrats to finally agree to a hearing, which will also be the first Congressional hearing on gain-of-function research. https://t.co/XUVJeS4mrk

— Rand Paul (@RandPaul) August 1, 2022
The COVID-19 virus was first discovered in 2019. Experts believe the outbreak might have begun as early as late summer or early fall but didn't impact America until the following spring. Initially, reports indicated it began at a wet market where Chinese consumers purchased animals like bats to eat. However, questions quickly emerged about the possibility of a lab leak.
For two years, Paul has doggedly questioned NIAID Director Dr. Anthony Fauci about his department's funding of scientific research at the Wuhan Lab of Virology. The hearing is an opportunity for the senator to possibly get some previously unavailable answers.
The first hearing took place on Wednesday, August 3.
Copyright 2022, ReliableNews.org