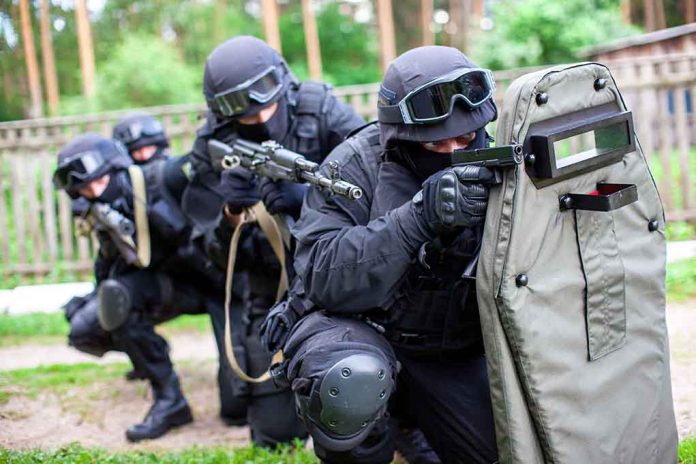 (ReliableNews.org) – Rapper Afroman, whose real name is Joseph E. Foreman, is one of the most well-known rappers of the early 2000s. His "Because I Got High" song was incredibly popular. Now, Ohio police officers are suing him.
On March 13, a detective, four deputies, and two sergeants with the Adams County Sheriff's Office filed a lawsuit in the Adams County Court of Common Pleas against Foreman and several others. The officers allege the 48-year-old rapper used their faces in music videos. The suit claims he used them for "commercial purposes, to promote his Afroman brand."
The law enforcement agents claimed the videos caused them to suffer "humiliation, ridicule, mental distress, embarrassment and loss of reputation."
Police sue Afroman after wrongful raid of his house #police #Raid #musicvideo #Afroman pic.twitter.com/HE8w94uXNn

— HOT SPOT (@HotSpotHotSpot) March 24, 2023
The footage with the officers' faces was obtained when they raided the rapper's home in August 2022. They had a search warrant at the time that cited drug trafficking and kidnapping.
New Tonight: ONLY ON @FOX19 at 10p we have the search warrant executed on the property of AfroMan. pic.twitter.com/JYWdf4s03P

— Ken Baker (@KenBakerTV) August 31, 2022
Authorities seized more than $5,000 in cash from his home. Months later, they returned all but $400. The rapper accused deputies of stealing the missing cash and tampering with evidence. Adams County Sheriff Kimmy Rogers turned the case over to the Ohio Bureau of Criminal Investigation.
Security cameras and Foreman's wife captured the police raid. He used the footage from the search in promotional material, merchandise, and music videos. The lawsuit mentions an Instagram post from the rapper where he is wearing a t-shirt with the likeness of one of the officers on it. He thanked the officer for helping him receive 5.4 million TikTok views. Foreman called the man "Officer Poundcake," and said he is "famous for all the wrong reasons."
After learning about the lawsuit, Foreman responded on Instagram. He claimed a "racist judge" signed off on the search warrant and accused the police of burglarizing and vandalizing his home. He said he intended to countersue the law enforcement officers.
Copyright 2023, ReliableNews.org