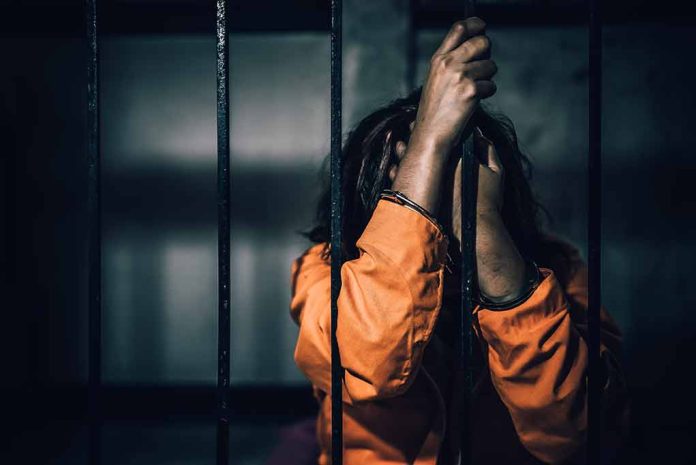 (ReliableNews.org) – Floyd Mayweather returned to the ring on June 11 to face off against John Gotti III in an exhibition match in Sunrise, Florida. Officials stopped the fight between the boxing legend and the grandson of the former boss of the Gambino crime family, which led to a brawl in the ring between the teams of both fighters. Backstage, another fight broke out between two reality stars, and a video reportedly shows one of them assaulting a cop.
Joseline Hernandez, the former " Love & Hip Hop: Atlanta" star, attended the Mayweather fight. While backstage, she got into a brutal brawl with rapper and former reality star Big Lex. The two once starred in "Joseline's Cabaret" together, but Big Lex is no longer on the program.
It's not entirely clear what started the fight between the two women, but multiple videos from the event show Hernandez placing Big Lex in a headlock and punching her repeatedly. The rapper flails around helplessly, and her top falls down and exposes her chest for everyone to see. A man breaks the two women up and then begins screaming at Big Lex, calling her derogatory names. A few seconds later, Hernandez reportedly assaulted Lex again. Footage from the incident also shows men, who appear to be with Hernandez, attacking the rapper.
TMZ has now obtained new police bodycam footage of the aftermath of the fight. Officers with the Sunrise Police Department arrived on the scene after the incident, and Hernandez is seen yelling that she doesn't want any "white man" touching her. The reality star began a profanity-laced rant and threw her phone at someone. Officers quickly stepped in, but she pushed one of them. Other cops then took her to the ground as she continued to hit them. She shouted homophobic slurs at the police and screamed as they dragged her, then carried her out of the venue.
Police arrested Hernandez and charged her with multiple crimes, including battery.
Copyright 2023, ReliableNews.org