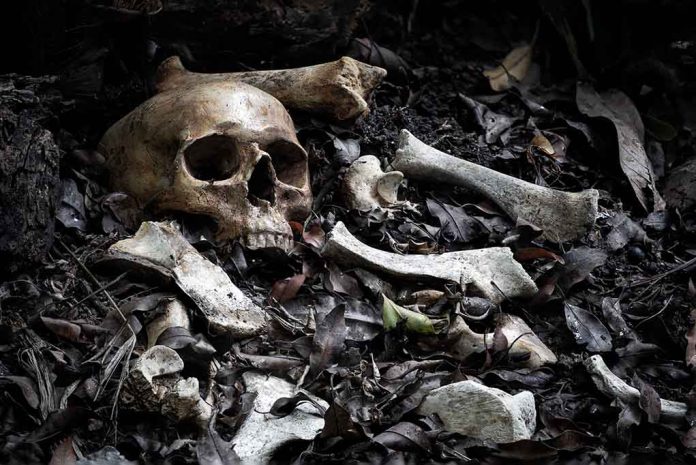 (ReliableNews.org) – In October 1978, the Pershing County Sheriff's Office in Nevada received a report that someone discovered human remains inside a garment bag. The bag was buried in a shallow grave and included a woman's clothes. Officials performed an autopsy and determined the remains belonged to a white woman between 40 and 50 years old. For nearly 45 years, police didn't know who the woman was — until now.
On June 14, the Nevada State Police announced the remains belonged to Florence Charleston. The woman, who was around 68 years old, had just moved to Portland, Oregon, from Cleveland, Ohio. Diane Liggitt, Charleston's niece, told The Associated Press that her aunt had moved to the area with her boyfriend in the early 1970s, and they never heard from her again.
Throughout the years, law enforcement officers attempted to identify the woman. In 1979, Nevada State Police detectives began working on the case. They compared dental records to people in other unsolved and missing persons cases. They tried digital facial reconstruction and searched the clothes for clues but were unable to find any.
It wasn't until detectives formed a partnership with a private laboratory named Othram Inc. The firm developed a DNA profile using Forensic-Grade Genome Sequencing. That profile enabled the police to find two of the victim's nieces.
Liggitt said Nevada State Police Detective Sean Koester called her one day and told her he wanted to talk to her about remains found more than four decades ago. She said she asked, "You found my Aunt Dolly?"
Liggitt, who is now around the same age as her aunt when she died, said that she hopes she lives long enough to find out how and why Charleston was killed.
Police are asking anyone with information about Charleston or her death to call the Nevada Department of Public Safety Investigation Division at 775-684-7456. The reference case number is C-79-095.
Copyright 2023, ReliableNews.org