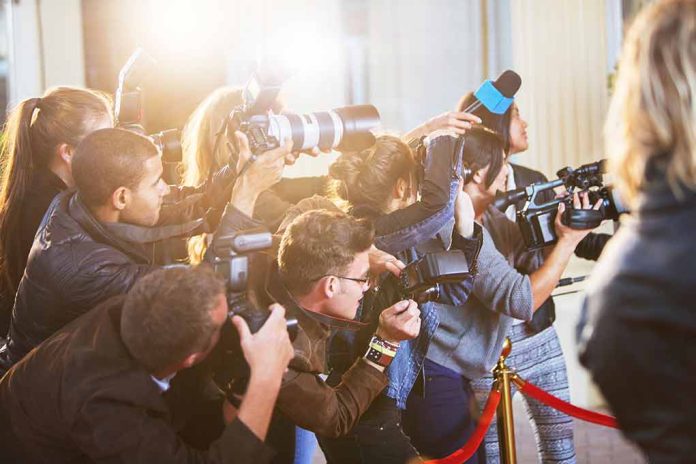 (ReliableNews.org) – Representative Lauren Boebert (R-CO) won her first term in Congress in 2020, squeaking by with a second win over her Democratic opponent Adam Frisch. The legislator is probably best known as a member of the Freedom Caucus and for her gun stance, bold antics, and joint effort with Representative Marjorie Taylor Greene (R-GA) to boastfully disrupt President Joe Biden's State of the Union address. Most recently, her behavior got her in trouble outside the congressional walls.
What Happened?
On September 10, Boebert was on a date inside the Denver Center for the Performing Arts to enjoy the musical iteration of "Beetlejuice" on stage. According to NPR, reports said the couple was vaping and recording the performance on a cell phone — both of which are against the rules. Three separate complaints about Boebert and company led to a verbal warning during the play's intermission. Still, they carried on. NPR reported that merely five minutes into the second act, there was a fourth complaint, prompting the theater to eject the congresswoman and her friend.
An usher said they initially refused to leave. When the employee threatened to call the police to report them for trespassing, the couple still refused, doubling down by telling the usher to "go get" the police. Finally, security guards arrived at the scene to force them out of the theater. Boebert reportedly asked, "Do you know who I am?" She apparently threatened to call the mayor. Security footage shows Boebert making what looked like an obscene gesture toward theater personnel and wagging her finger in one employee's face before leaving.
The Aftermath
Security tapes from outside the venue showed Boebert and her date hand in hand as she twirled on the sidewalk, seemingly enjoying herself despite the embarrassing ejection. Boebert confirmed on social media that she was at the theater, stating she was "guilty [of] laughing and singing too loud." She then promoted the production and made light of the situation by asking her followers to tell her how the show ended.
This isn't the Colorado congresswoman's first run-in with authorities. Right before her time in Congress, Boebert was arrested and summonsed at least four times, according to the Denver Post. In the summer of 2022, the congresswoman had another interaction with police when they responded to her home after her soon-to-be ex-husband allegedly threatened the neighbors.
The legislator's campaign manager said the report about the incident at the theater was overblown. He also denied that Boebert was vaping during the production.
Copyright 2023, ReliableNews.org