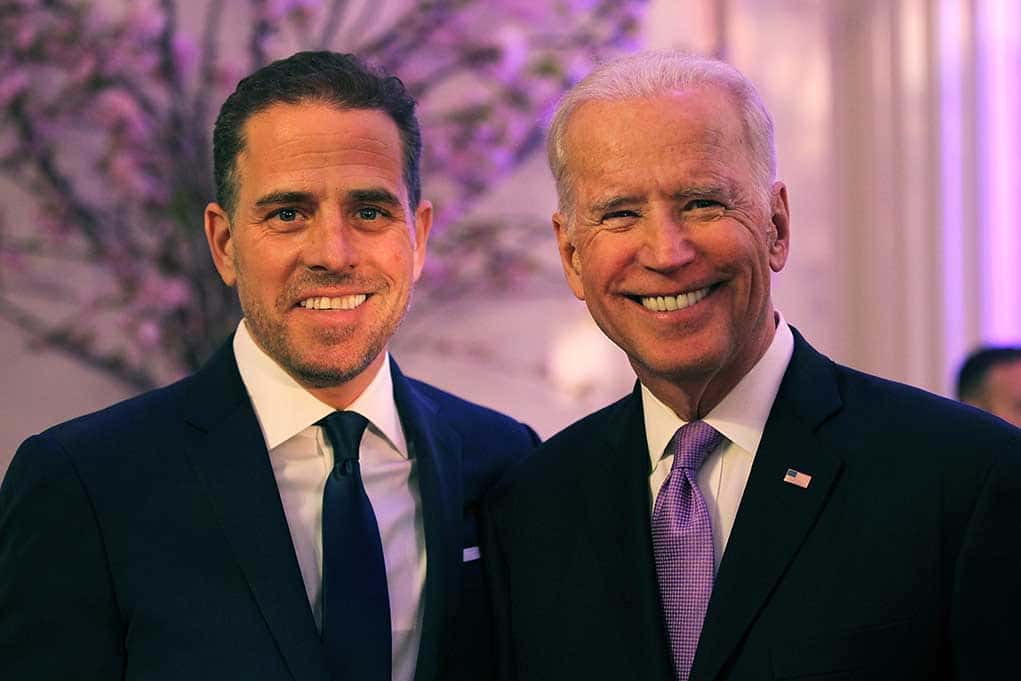 (ReliableNews.org) – While the mainstream media consumes itself with daily reporting regarding former President Donald Trump's children, President Joe Biden's son, Hunter, continues to get a pass from most traditional news organizations. However, all that might change in light of a new report claiming the elder Biden benefitted from Hunter's ongoing relationship with China.
On February 8, Peter Schweizer, a senior contributor to Breitbart News, discussed some of the financial ramifications of Hunter Biden's long-standing business dealings with China and his father's possible financial benefits in a Fox News interview.
Hunter allegedly used money obtained from Chinese businesses to subsidize his father's lifestyle while he was Obama's vice president and beyond. For instance, Hunter reportedly financed improvements on elder Biden's Delaware home and paid several of his bills.
According to Schweizer, the president's brother, James, received at least $2 million in payouts from Chinese companies. It remains unclear if Joe Biden directly received any payments or benefited from the money James received.
https://twitter.com/atensnut/status/1491395594983964673
However bad the situation might seem, Schweizer told Fox News, the issue goes beyond Biden family corruption. He warned the Chinese may have compromised the Biden family. "We need to start having a conversation" about that potential threat, he warned, and start investigating the possibility.
Schweizer isn't the first person to raise the issue of the possibility of Joe Biden receiving compensation from the Chinese. A May 2017 email to Hunter Biden obtained by journalists reportedly mentioned "10 held by H for the big guy." Unnamed individuals familiar with the message say it referred to money held by Hunter for his father.
What do you think? Are the Bidens compromised?
Copyright 2022, ReliableNews.org