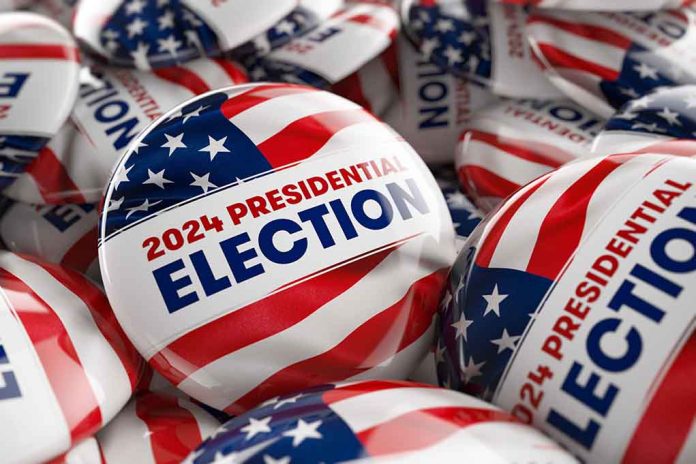 Will The GOP Face a 2024 Civil War? Top Republican Speaks Out
(ReliableNews.org) – The Republican presidential primary elections are roughly two years away, but rumors are already swirling about who might run. Former President Donald Trump and Florida Governor Ron DeSantis are widely considered the two frontrunners for the position. But one congressman doesn't think there will be any drama.
During the recent Turning Point USA Student Action Summit (SAS) in Tampa, Rep. Matt Gaetz (R-FL) spoke to Breitbart about a potential battle between the two Conservatives. He said he thinks a primary fight is "highly unlikely." The congressman said he doesn't think there's any "human walking around the earth" who has spent more time with the former POTUS and governor and claimed they "are on the same side."
Rep. Matt Gaetz: 'Highly Unlikely' DeSantis Runs Against Trump, 'These Guys Are on the Same Side.' https://t.co/PmothkeVUN

— Ned Ryun (@nedryun) July 28, 2022
Gaetz believes Trump is going to run for office again in 2024. Then, DeSantis will wait and seek office in 2028 or at some other point in the future.
Although the media has turned DeSantis into a possible frontrunner in 2024, the governor has made no mention of running himself. In fact, he has said his primary focus is Florida, not a national office. He's currently running for reelection in his state, and his term will last until 2026 if he wins. A straw poll recently showed the former POTUS would win in a race against the governor anyway.
Results: @TPAction_ #SAS2022 #strawpoll conducted by @trafalgar_group

If Trump DOES run:
78.7% #DonaldTrump

If Trump DOES NOT run:
87.0% @RonDeSantisFL

Congratulations @charliekirk11 & @TPUSA_LT for putting on such a great event

See Full Report: https://t.co/foaKMgJFez pic.twitter.com/lPw03vTSBV

— The Trafalgar Group (@trafalgar_group) July 24, 2022
Do you think the Florida congressman is right?
Copyright 2022, ReliableNews.org