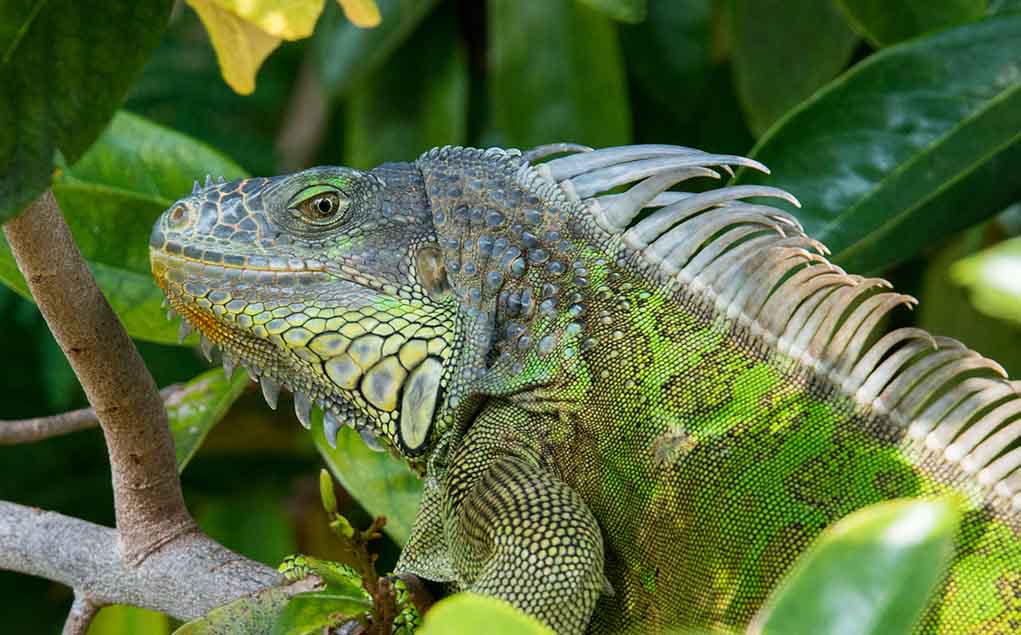 (ReliableNews.org) – South Florida experienced some of the coldest weather on record for years over the past weekend. As a result, the National Weather Service (NWS) issued an unusually worded warning regarding falling iguanas.
On Saturday, January 29, the NWS Weather Prediction Center's Short-Range Forecast Discussion report advised residents of Florida's Peninsula freezing weather watches and warnings remained in effect over the weekend. It also warned residents of "a chance of scattered to isolated falling iguanas" due to the frigid temperatures.
🦎 Falling iguanas possible this weekend — especially Saturday night!🦎 pic.twitter.com/s2SGQDS8vW

— Brian Shields, WFTV (@BrianWFTV) January 26, 2022
As cold-blooded reptiles, Iguanas thrive in South Florida's warm climate. However, when temperatures fall below 40 degrees, they lose their grip on trees and fall to the ground. The possibility they can fall on people raises particular concerns since full-grown iguanas can grow to about 5 feet long and weigh as much as around 20 pounds.
Fox News meteorologist Janice Dean recently warned viewers to avoid any iguanas they see on the ground. As Dean explained, they aren't dead; they just enter a state of hibernation.
Wildlife officials advised residents not to rescue iguanas by bringing them indoors. A spokesperson for the Miami-Dade Zoological Park and Gardens told local reporters the iguanas could inflict serious bites or scratches to unsuspecting humans who think they're dead or incapacitated. They can also cause severe damage by smacking people with their tails.
Copyright 2022, ReliableNews.org