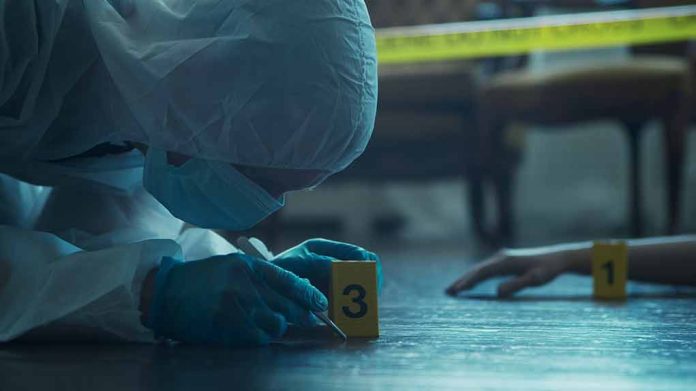 (ReliableNews.org) – When a person dies before they are expected to, medical examiners or coroners generally perform an autopsy. They are then tasked with identifying the cause (why) and the manner (how) of death. A New Hampshire medical examiner recently determined the manner of death in the case of a conservative lawyer was homicide, but that doesn't mean someone will be arrested.
On August 26, Durham police responded to a call at the home of a well-known attorney, Alexander Talcott. When they arrived on the scene, they discovered the lawyer dead from a stab wound to his neck. According to officials, they quickly identified everyone who was involved in the stabbing but they didn't take anyone into custody.
Authorities explained that Talcott might have been stabbed by someone trying to defend themselves. They said there was no threat to the public at that time. The attorney general's office explained the reason the death was ruled a homicide is because it's "defined as the killing of one person by another," no matter the circumstances.
Talcott was a respected conservative who was active in his community. He once served as the state director for the Republican National Lawyers Association (RNLA). The group's current director, William O'Brien, expressed grief when he heard about the loss of his comrade.
In a statement published by The Associated Press, O'Brien said the group will honor the decedent's "selfless dedication and profound contributions" to their "vision of liberty through legal processes." He went on to say that he believed the late attorney's legacy would serve to inspire Conservatives within the group in the future.
Talcott was an attorney for a corporation. He previously worked as a part-time professor at the University of New Hampshire's Peter T. Paul College of Business and Economics. He taught students about business law and corporate finance. The university released a statement expressing deep sadness at the loss of the former professor's life. They sent their condolences to the attorney's family.
Copyright 2023, ReliableNews.org