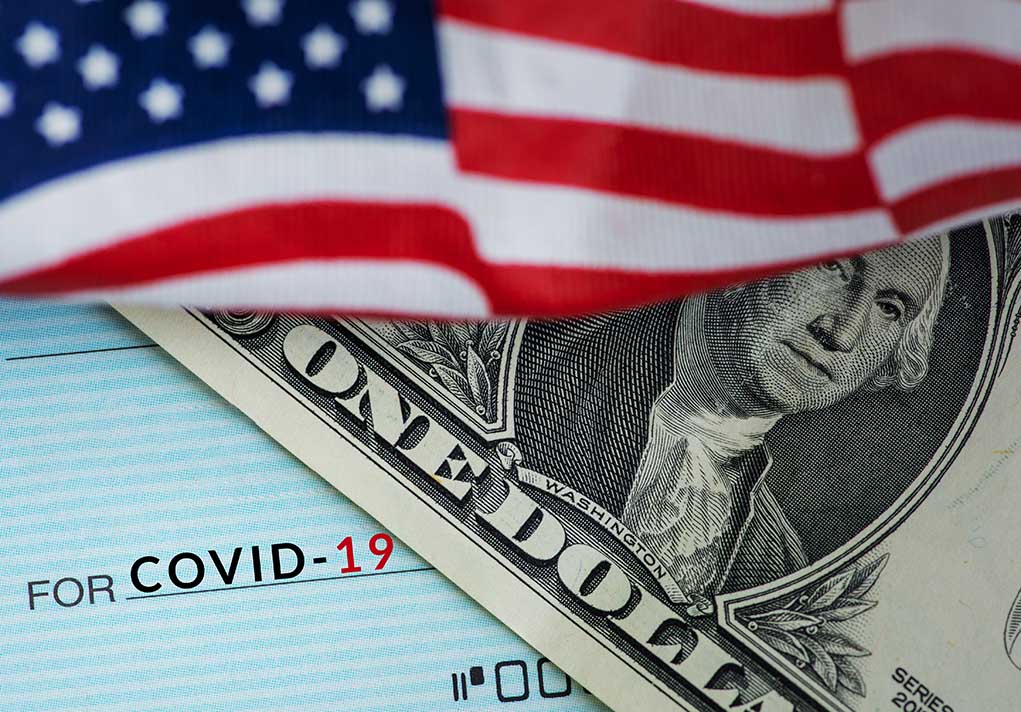 (ReliableNews.org) – Between 2020 and 2021, the federal government released three rounds of stimulus payments to the American public in an attempt to provide relief to citizens and businesses affected by the coronavirus pandemic. A recent report by The Washington Post states that both Republican and Democratic legislators are starting discussions about a fourth stimulus package as the omicron variant spreads throughout the United States. Senators Ben Cardin (D-MD) and Roger Wicker (R-MS) are reportedly leading the talks, which focus on helping small businesses through the most recent coronavirus wave.
Stimulus and the Economy
The two senators evidently outlined a proposal for about $68 billion in new spending and re-routed funds, reportedly pulling in Senators Mark Warner (D-VA), Maria Cantwell (D-WA), and Susan Collins (R-ME) for support. However, there is growing concern about adding to the federal deficit and fueling an inflation rate already at historic levels. Although the economy at the end of 2021 appeared strong, the Omicron wave could lead to more people having to quarantine and impact small businesses that are just now starting to recover from the hit of the pandemic.
Even if there may be a short-term struggle across the board, Americans are already having a hard time keeping up with inflation and the cost of everyday products. Another stimulus check could possibly lead to a setback in the economy. But Federal Reserve chairman Jerome Powell insists the inflation spike is only transitory and should settle down once supply chain issues resolve.
Expirations and Upcoming Needs
Legislators extended the federal budget currently in place and it will expire on February 18. They will need to figure out spending agreements going forward or risk a shutdown. That gives lawmakers over a month to assess the damage caused by Omicron and adjust accordingly to help the US and its citizens survive financially. Senator Patrick Leahy (D-VT) recently stated the importance of looking at the existing coronavirus aid from the federal government and assessing any upcoming needs for additional help with "vaccines, therapeutics, testing, and other needs."
White House press secretary Jen Psaki refused to comment on any additional relief on January 5, but said the Biden administration is in "constant discussions" with legislators. Some believe a fourth stimulus is unlikely. So, the American public will have to wait and see what the government decides to do and the impact it will have on inflation and the economy going forward.
Copyright 2022, ReliableNews.org