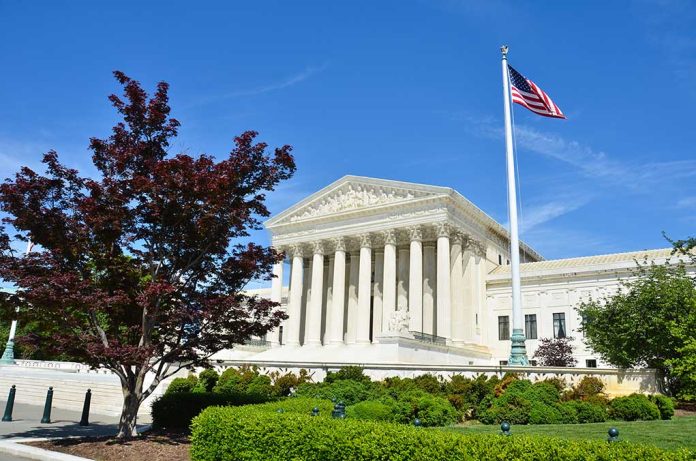 The Supreme Court Just Handed Republicans Another MAJOR Victory
(ReliableNews.org) – Republicans have spent years fighting for election security, including voter ID laws. In North Carolina, a dispute over the laws made it all the way to the Supreme Court, where the justices sided with Conservatives.
On June 23, the Supreme Court ruled 8-1, in the case of Berger v. North Carolina State Conference of the NAACP, to allow the state's Republican legislature to intervene in a lawsuit to protect its voter ID law. The opinion reversed a lower court ruling that held the GOP lawmakers weren't needed because the state's Democratic attorney general was already defending it. The 2018 law requires citizens to present a government ID in order to cast a ballot. The NAACP argues the law violates the Constitution and federal voting rights law.
The Supreme Court rules 8-1 that GOP lawmakers in North Carolina can intervene in litigation to defend a state voter-ID law. The NAACP is challenging the law, and the NC attorney general (a Democrat) is defending it. GOP legislators want to intervene anyway. SCOTUS says they can.

— SCOTUSblog (@SCOTUSblog) June 23, 2022
Justice Neil Gorsuch wrote the majority opinion for the court, stating the lower court didn't have a right to prohibit the legislature from intervening in the lawsuit. He added it was wrong for the court of appeals to have determined Attorney General Josh Stein was adequately representing the state's interests because the Supreme Court allows other parties to intervene in suits as long as they meet certain criteria. In this case, North Carolina's "representatives should be greeted in federal court with respect, not adverse presumptions."
The justices did not rule on the underlying issue of whether the law violated the Constitution.
Copyright 2022, ReliableNews.org