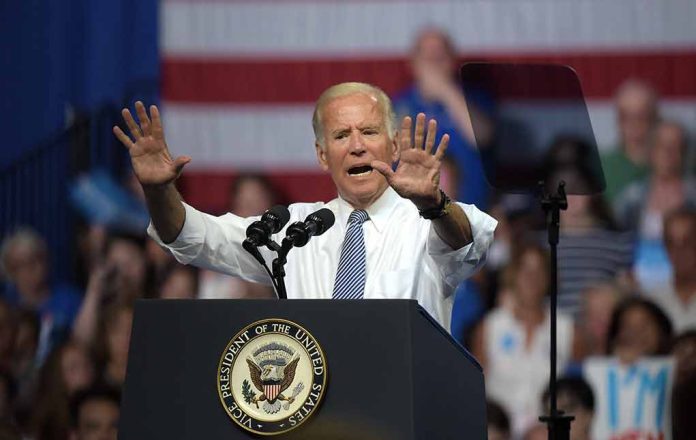 (ReliableNews.org) – On August 10, The Wall Street Journal reported that Iranian officials said they would set five American prisoners free in exchange for the US unfreezing over $10 billion in the country's energy revenue. They also alleged that the United States would also release five Iranian prisoners as part of the deal. An unnamed US official denied that claim, stating the amount in discussions was only $6 billion and did not include releasing any Iranian prisoners. On August 21, House Foreign Affairs Chairman Michael McCaul (R-TX), House Majority Leader Steve Scalise (R-LA), and House Republican Conference Chairwoman Elise Stefanik (R-NY) penned a letter to President Joe Biden criticizing the deal.
Details About the Letter
The legislators said they were worried the Biden administration was "pursuing a nuclear understanding with Iran," tying it to the recent prisoner release deal. They referenced a WSJ report on August 11 talking about Iran diluting its uranium and slowing its acquisition of "new material" just one day after the hostage deal was announced. The lawmakers felt those two instances so close together were just too coincidental not to be related, accusing Biden and his team of violating the Iran Nuclear Agreement Review Act of 2015. That law prohibits the administration from making such a deal without congressional review.
The letter went on to talk about the ills of the Iranian regime, stating the deal allegedly on the table would encourage Iran to take more American hostages for money. The GOP members likened the move to a previous deal struck by former President Barack Obama and his administration, which involved cash for hostages. They warned if such practice continued, the fee would only increase.
Response to the Letter
The WSJ reported that White House National Security Council (NSC) spokesperson John Kirby insisted the United States is not currently negotiating with Iran about its nuclear program, adding that any "de-escalating steps" keeping the country from developing nuclear weapons should be a good thing. That said, the outlet noted that officials believe Tehran already has enough material for at least two nuclear bombs — even if its accumulation of enriched uranium slows.
NSC spokesperson Adrienne Watson also made a statement. She didn't mention nuclear weapons but stated the US citizens currently still under house arrest were "unjustly detained," and the council was monitoring the situation closely.
On August 22, National Security Advisor Jake Sullivan spoke to the press, confirming the US was not sending $6 billion to Iran but simply transferring that money from one restricted account to another — both outside of Iran. That money, he said, will be "spent on non-sanctionable transactions."
Copyright 2023, ReliableNews.org