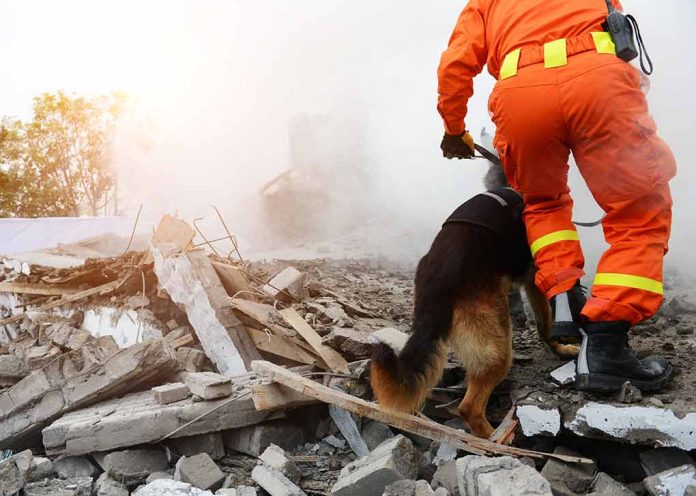 (ReliableNews.org) – On August 8, County of Maui officials issued a press release announcing a brush fire in Kula, Hawaii. The press release said an evacuation was happening, and firefighters were on the scene to help extinguish the flames. But the winds from Hurricane Dori fanned the fire, spreading it toward the historic town of Lahaina. Hours later, the county issued another message saying the Maui Fire Department had contained the Lahaina brush fire. The blaze, however, was still burning. Now, at least 106 people have been reported dead, and cadaver dogs are helping rescue teams look for more than 1,300 people still missing.
Lahaina and the Fire
Lahaina is a quaint port town in West Maui, famed for its historic buildings, art galleries, restaurants, and a very large banyan tree. The walkable town is home to over 13,000 people and a hot tourist spot. Just before 10 a.m. on August 8, acting Governor Sylvia Luke issued an emergency proclamation mobilizing the Hawai'i National Guard and other emergency management and relief systems for the following seven days.
The fire continued to spread through the town, trapping people in buildings and vehicles as flames lapped around them and smoke billowed into the air. Major General Kenneth Hara from the state's National Guard said conditions were "rapidly changing," and the military was deployed to help. The next morning, the County of Maui shared the news that six people had been found dead.
Response and Current State
On August 9, President Joe Biden issued a statement announcing he ordered "all available Federal assets" on the Hawaiian islands to assist. He also mobilized the US Coast Guard and part of the Navy to help and said the US Army's Black Hawk Helicopters were also fighting the blaze. The Department of Transportation was also working to evacuate people from Maui. The next day, Biden issued a disaster declaration for Hawaii, releasing federal financial aid.
By August 11, the three active fires were at least 50% contained, and rescue efforts continued. Three days later, 99 people had been found dead, but only 25% of the area had been searched so far, so the death toll was expected to climb. On August 16, The Daily Mail reported cadaver dogs were assisting search and rescue to find the people unaccounted for on the island, as hope to find anyone alive grows dim. Maui Police Chief John Pelletier said conditions are slowing the search.
Hawaii Governor Josh Green (D) said the scene emergency workers have to sift through is harrowing.
Copyright 2023, ReliableNews.org