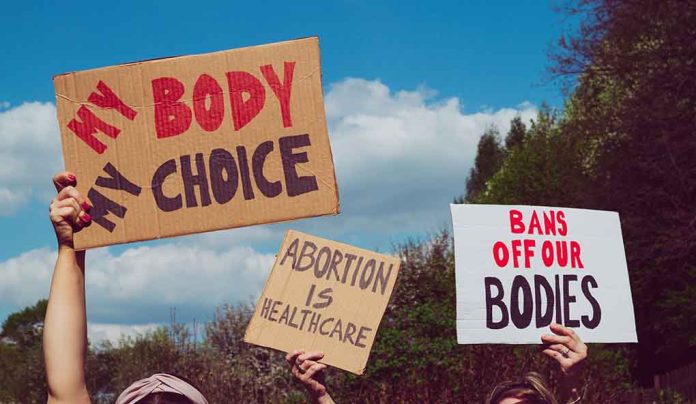 Rioters Continue Violent Protests In Response To SCOTUS Ruling
(ReliableNews.org) – Portland is no stranger to violent protests. The city experienced more than 100 days of demonstrations in 2020 after the murder of George Floyd in Minneapolis. So when the Supreme Court's ruling rolling back federal abortion rights came down, it was no surprise when the Left took to the streets again — and rioted.
On Saturday, June 25, protests turned into riots in downtown Portland. Roughly 100 people marched through the streets yelling and chanting. They stopped every once in a while to smash windows, and vandalize buildings and vehicles. The group spray-painted messages like "Death to SCOTUS," "Abolish schools," "Abort the court," and anti-police sentiments.
Press Release: UPDATE: Damaged Businesses in Hollywood District (Photo)
Link: https://t.co/z6rih5Ym4Q pic.twitter.com/whUbwSCJHD

— Portland Police (@PortlandPolice) June 27, 2022
The Portland Police Department released a statement that included the damage caused by the group. The police department reported officers were monitoring the actions of the crowd, but "didn't have resources to intervene" because of a stabbing and an assault elsewhere. Law enforcement vowed to continue to investigate the crimes, arrest and prosecute those responsible.
The department stressed that it could take some time to track down the perpetrators, but assured the public that just because they weren't arrested on the scene doesn't mean they won't face consequences. Businesses in the area are encouraged to submit surveillance videos to the department at c[email protected] and reference case number 22-169901.
What do you think about the outbreak of violence, do you think we'll see a repeat of summer 2020?
Copyright 2022, ReliableNews.org