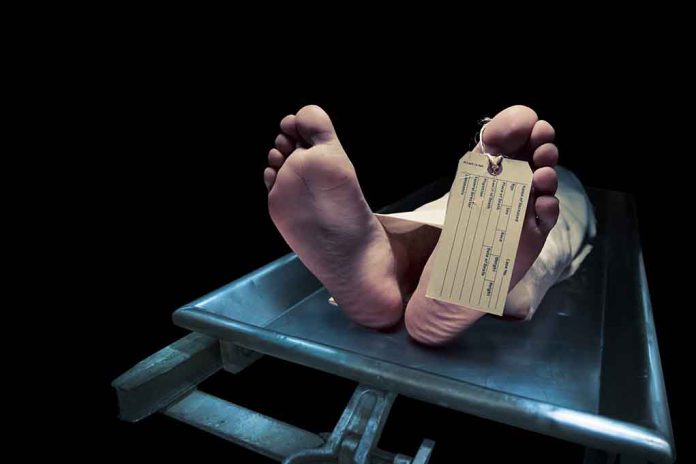 (ReliableNews.org) – Tens of thousands of people have died in the Russian war on Ukraine. At least 10 members of the media are among the death toll. Another journalist has now been added to the list.
On Tuesday, May 9, a team for Agence France-Presse (AFP) came under attack while they were near Chasiv Yar with a group of Ukrainian soldiers. The eastern Ukrainian town is located close to Bakhmut, the epicenter of the war. According to the journalists, one of the Grad rockets landed near Arman Soldin, a video coordinator for the news agency. He was lying on the ground when it exploded, killing the 32-year-old. His colleagues were able to escape unharmed.
Soldin was born in Sarajevo, Bosnia, but was evacuated to France in 1992, when he was a year old. When he was younger, he played professional soccer for Stade Rennais FC. However, he gave up his career after suffering an injury. He joined AFP in 2015 as a trainee but did so well, he was offered a job soon after.
AFP put out a statement after learning about Soldin's death, saying the agency was "devastated" and sending condolences to his loved ones. Chairman Fabrice Fries said the young's journalist's "death is a terrible reminder of the risks and dangers faced by" the correspondents who are covering the Russian war on Ukraine.
We are devastated to learn of the death of AFP video journalist Arman Soldin in eastern Ukraine today.

All of our thoughts go out to his family and loved ones. pic.twitter.com/T2y449o1Ry

— AFP News Agency (@AFP) May 9, 2023
French President Emmanuel Macron praised the late journalist, calling him courageous for reporting from the front lines of the war in order to inform the country. The world leader said the nation is sharing the "pain of his loved ones and all his colleagues."
Journaliste de l'Agence France-Presse, l'un de nos compatriotes, Arman Soldin, a été tué en Ukraine. Avec courage, dès les premières heures du conflit il était au front pour établir les faits. Pour nous informer. Nous partageons la douleur de ses proches et de tous ses confrères.

— Emmanuel Macron (@EmmanuelMacron) May 9, 2023
French Foreign Minister Catherine Colonna spoke to reporters about Soldin on May 10. She said the journalist covered her the last time she visited Kyiv, Ukraine's capital. She said that she wanted to "pay homage" to his courage and the work he did.
Karine Jean-Pierre, the White House press secretary, released a statement on Soldin's death. She said the world owes a debt to him and the 10 other members of the media who have lost their lives while "shining a light on the horrors of Russia's invasion."
Copyright 2023, ReliableNews.org