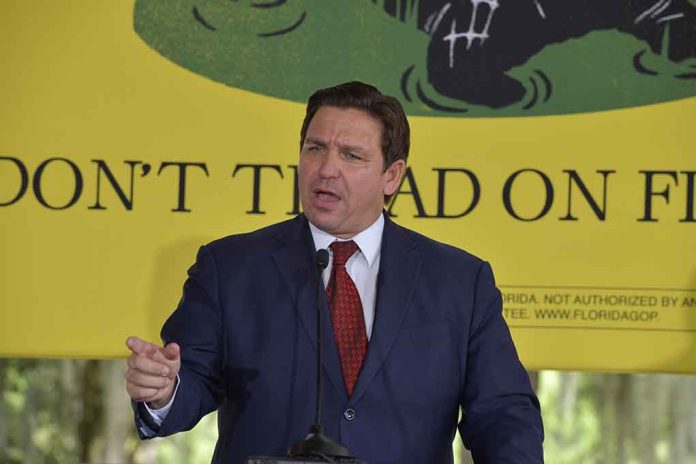 (ReliableNews.org) – Governor Ron DeSantis (R-FL) made his mark as a maverick. He successfully steered his state through a health crisis and kept the local economy humming primarily because he chose to ignore or oppose certain federal policy recommendations. In April, the conservative politician will visit Israel, ostensibly on a trade mission, for the second time.
State Commerce or Something Else?
The Jerusalem Post invited DeSantis to address its "Celebrate the Faces of Israel" event at the Museum of Tolerance in Jerusalem on April 27 with a keynote speech. Although the governor hasn't declared his intentions for 2024, presidential candidates notably build their foreign relations credentials in the run-up to primaries and elections.
In an interview with The Jerusalem Post, DeSantis described his first visit to Israel shortly after his first inauguration as governor. He told the outlet his state, home to a burgeoning Jewish population, had strengthened its relationship with the pivotal Middle Eastern nation by working with Israeli investors.
Citing what he believes are unnecessarily strained relations between the US and Israel, DeSantis explained, "Florida serves as a bridge between the American and Israeli people" To that end, the governor will speak about the critical role of the relationship between the US and Israel at the "Celebrate the Faces of Israel" event, emphasizing how the nations have especially supported one another in difficult times.
Timing and Missteps?
DeSantis' announcement and the trip itself come on the heels of political unrest in Israel. Protests and worker strikes have confronted Prime Minister Benjamin Netanyahu and his coalition as they sought to revamp Israel's judiciary branch.
Additionally, Biden administration officials became concerned after the Knesset repealed a 2005 disengagement law on March 21 that banned Israelis from occupying the region between the West Bank cities of Nablus and Jenin. The move seemed to violate Israel's commitment on March 19 to the US, Egypt, and Jordan to avoid steps that might escalate tensions in the West Bank. Still, the White House had no comment on DeSantis's planned visit.
In his recent book, DeSantis said he advocated moving the US embassy to Jerusalem in 2018 and supported Netanyahu. He also called Israeli-held territories in the West Bank "disputed" rather than "occupied" when speaking to Jewish conservatives last fall — a contradiction of official US policy.
Some critics also pointed to DeSantis' offhand remark summarizing the Ukrainian war as a "territorial dispute." While detractors, including some Republicans, faulted the Florida politician for foreign policy and political missteps, supporters seemed to see a non-conformist critical thinker forging a new path with unvarnished observations.
Copyright 2023, ReliableNews.org